Congrats to our RDS@GSU Data Certificate Awardees!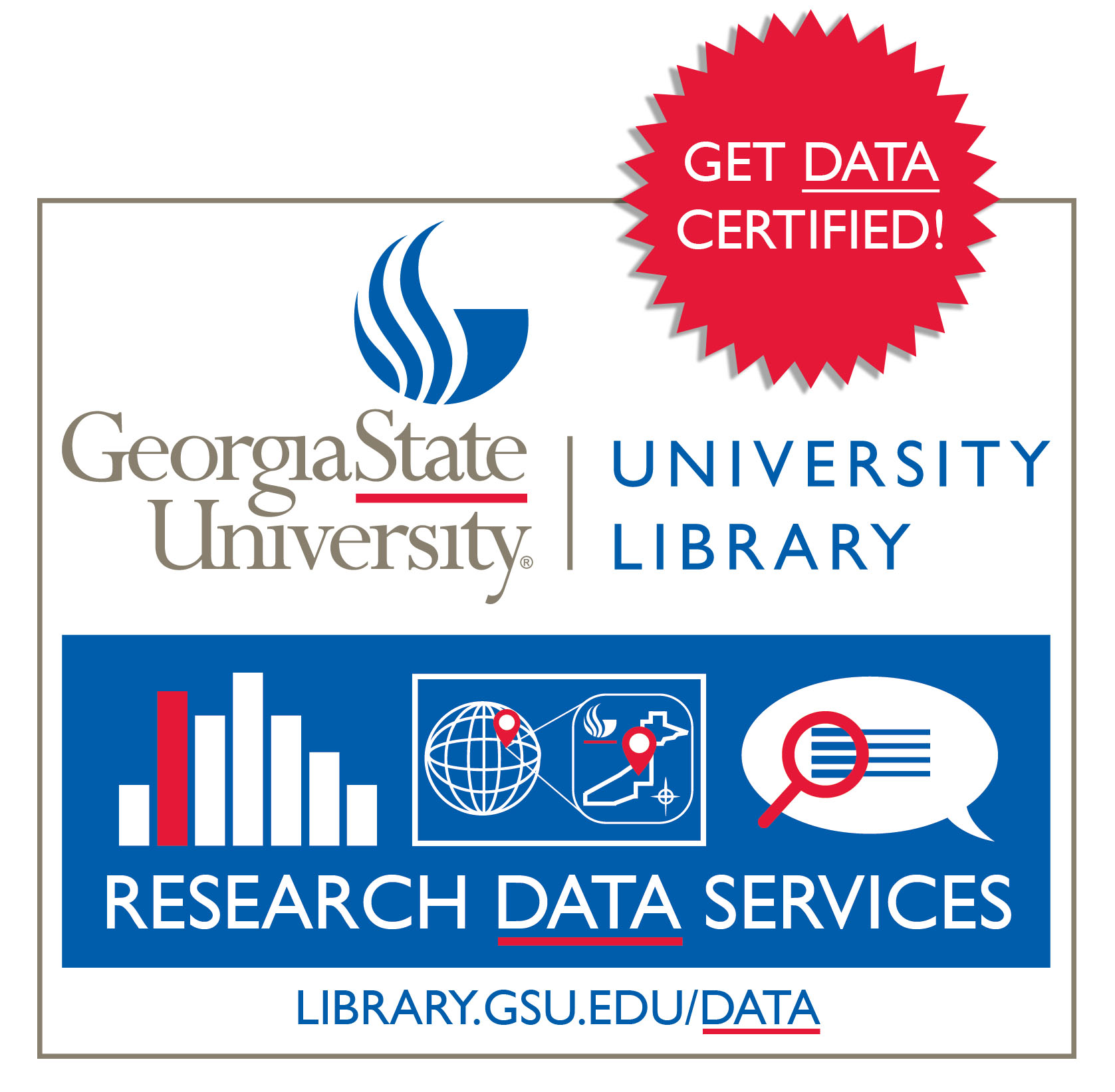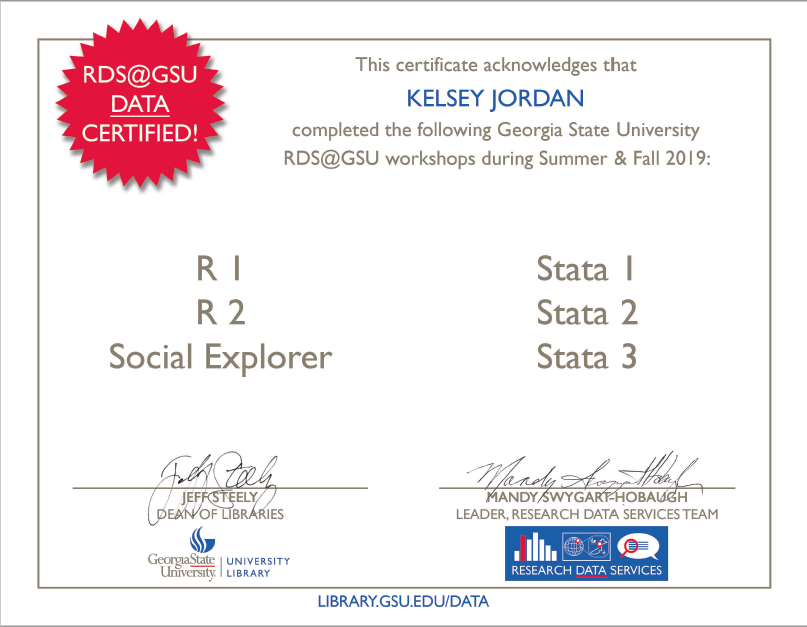 Our 94 RDS@GSU Data Certificate awardees attended 602 workshops in total, averaging about 6-7 workshops per awardee. While the majority (50, 53%) completed the required minimum of five workshops, the remaining 44 awardees attended six or more — with a tie for the honor of "most attended workshops" between two awardees who attended 15 workshops each. Quite impressive!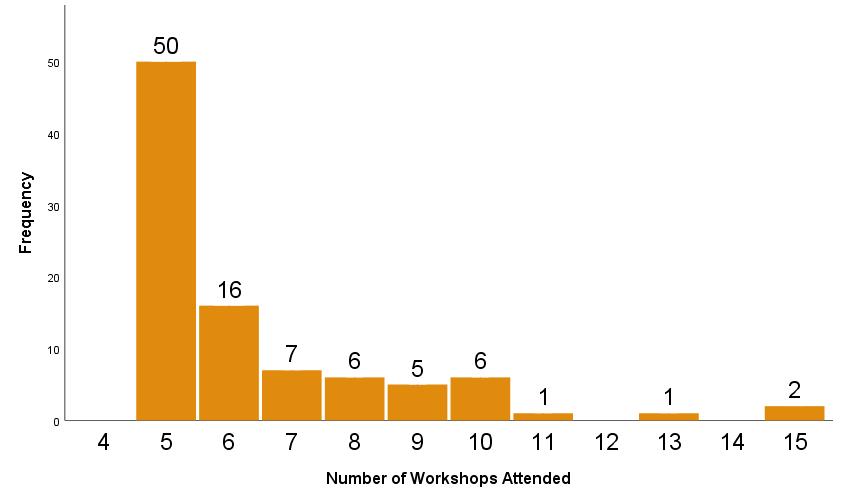 RDS@GSU Data Certificate awardees attended workshops across a wide variety of topics offered by the RDS Team.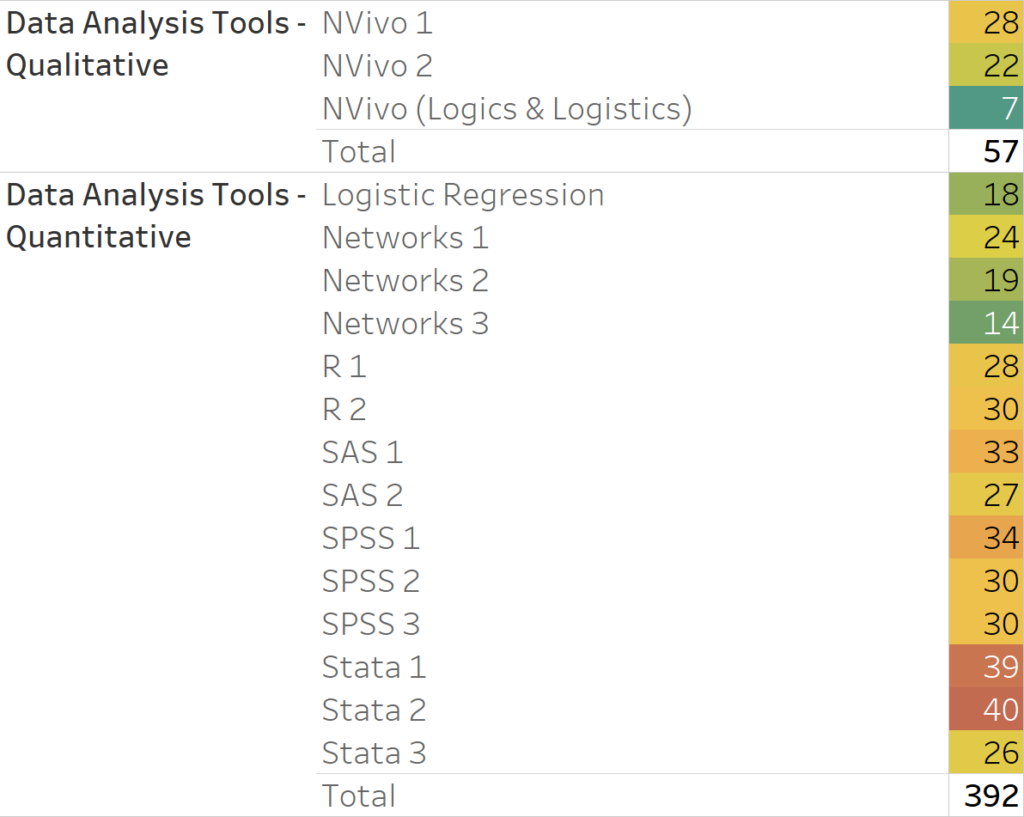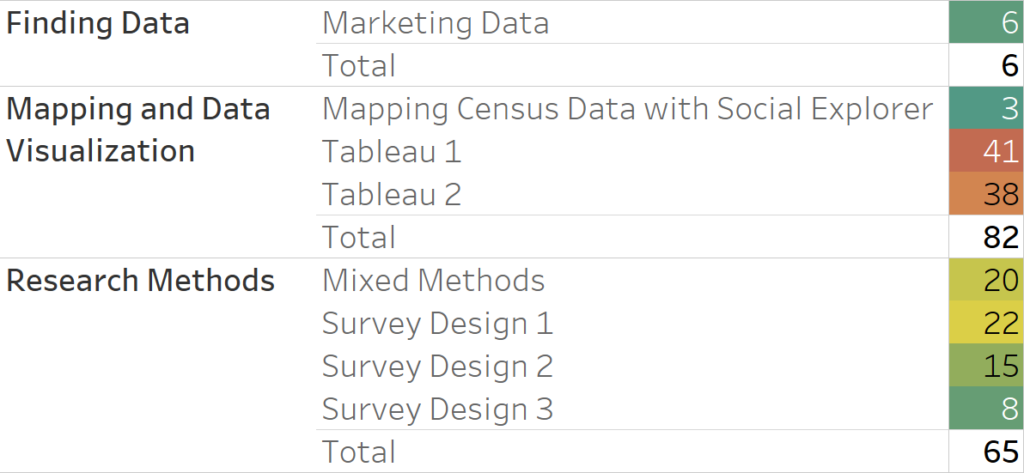 GSU students were the largest awardee group, with 50 (53%) graduate students, 19 (20%) undergraduates, and 3 (3%) postbaccalaureates. But we also had GSU staff, faculty, and even some GSU alumni and non-GSU folks thrown in the mix!

Almost all of the GSU Colleges and Schools had some representation – as did some administrative offices and the Library as well. The College of Arts & Sciences (CAS) had the most representation, followed by a near tie between the School of Public Health (SPH) and the Andrew Young School of Policy Studies (AYSPS).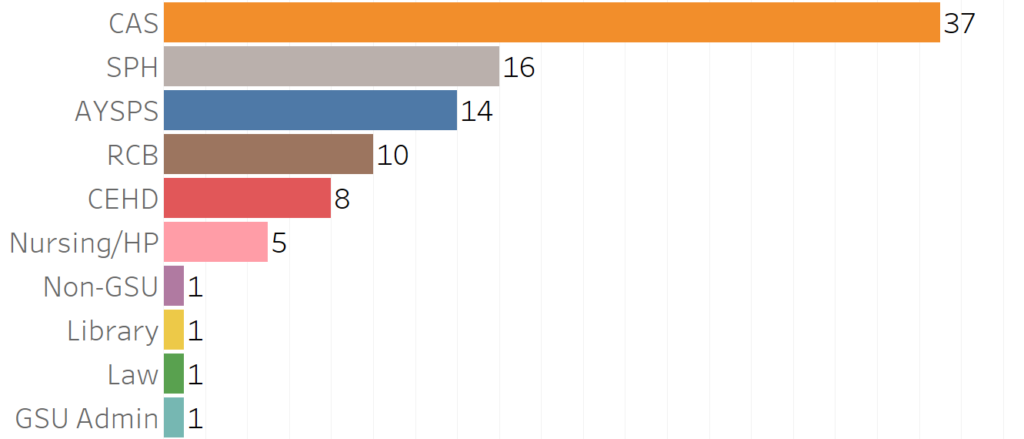 A variety of academic departments were represented from the various GSU Colleges & Schools.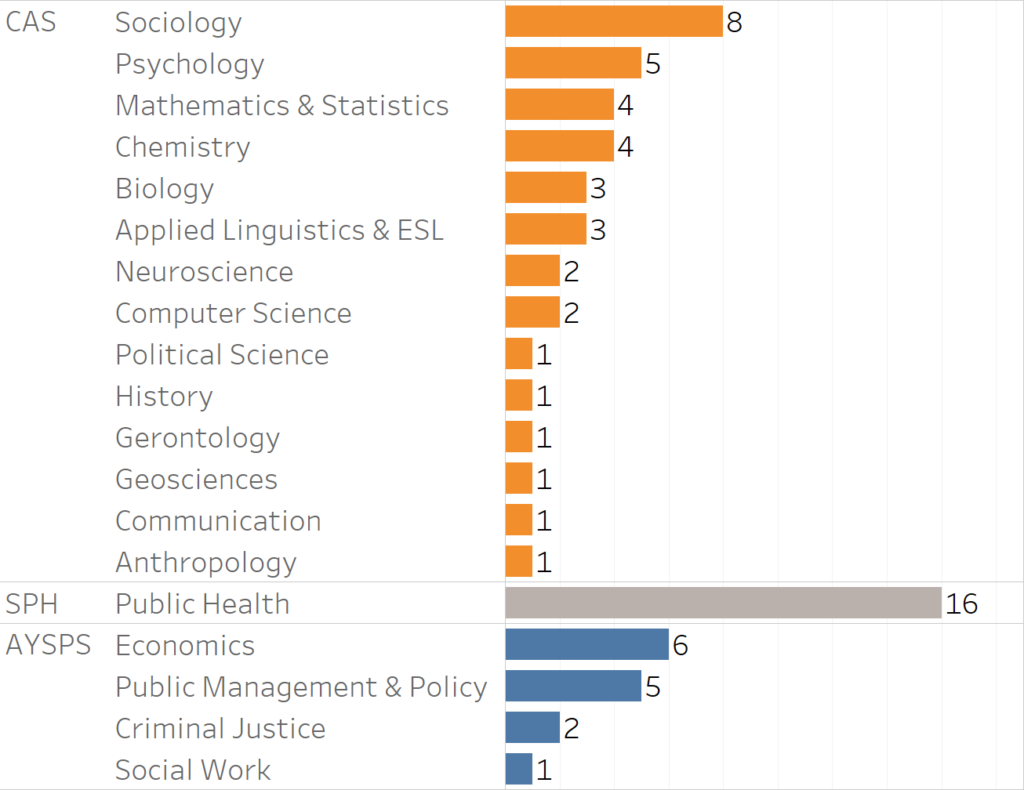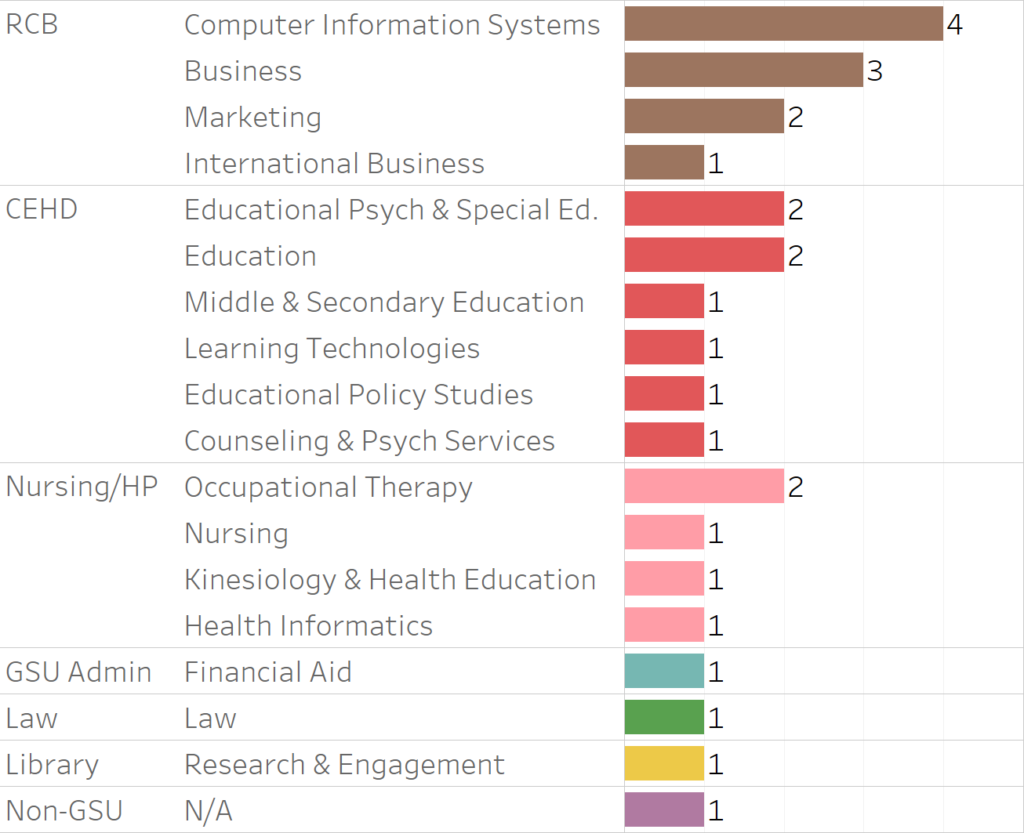 About 40 of the RDS@GSU Data Certificate awardees attended the certificate ceremony we held on Thursday, December 12, in CURVE. Awardees received their printed certificates along with verbal accolades from the RDS Team and Library Associate Dean Bryan Sinclair, enjoyed eating their "data nerds" cake, took pictures with each other and RDS Team members, and assembled for a group picture where they proudly displayed their certificates.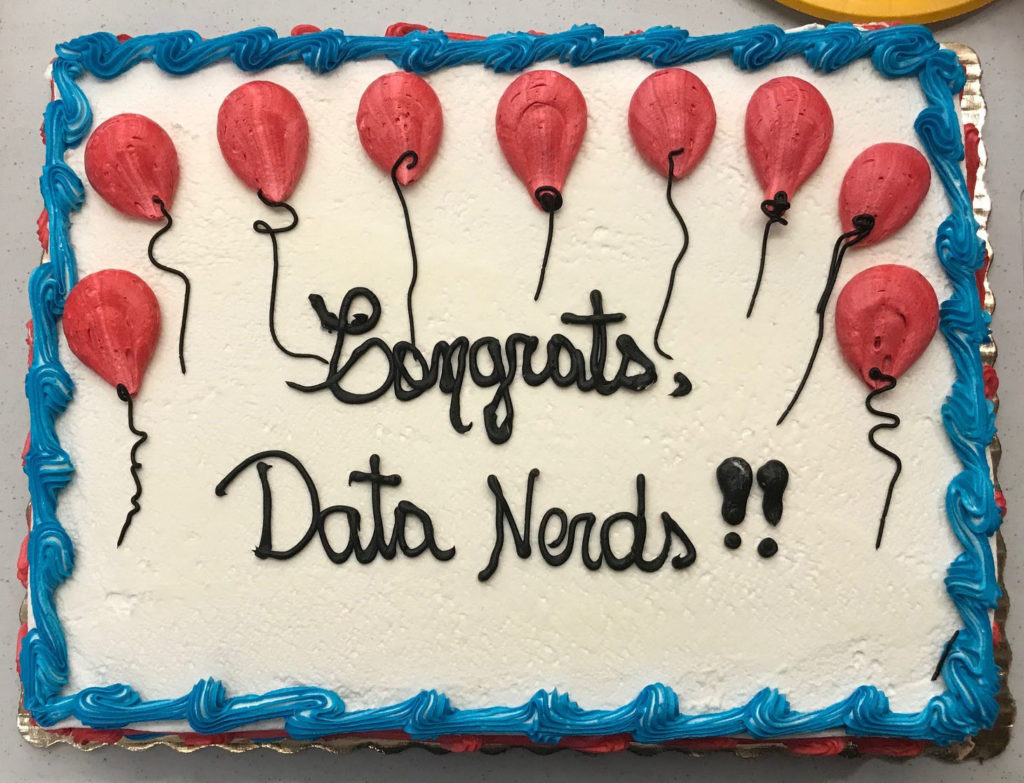 Congratulations again to our 94 RDS@GSU Data Certificate awardees!
We commend you for your commitment to becoming data savvy, and we know what you've learned will benefit you in your studies and career.
Interested in getting RDS@GSU Data Certified?