Research Data Services @ GSU: One Year Down, Many to Go!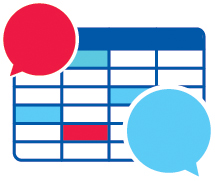 The Georgia State University Library's Research Data Services Team just completed our inaugural year in July 2017—and what better way to celebrate our first year than to share some data about our data services?
And because we are data nerds, we used Tableau data viz software to create an interactive data story that demonstrates the depth and breadth of our experiences for our inaugural year. So click below to walk through our data story about our data services, and remember the Research Data Services Team is here to help you with your research data needs!