Workshop: Statistics in the Real World
Ever thought in your statistics classes: "When and how am I ever going to use this in the real world?" Come to this workshop for those answers!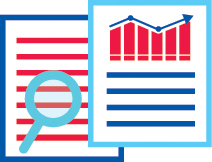 In this workshop Brittany Taylor, SPSS/Excel Graduate Research Assistant, will address the importance of using a combination of SPSS and Excel for applied research and related settings. It is designed as an introduction to creating simple graphs (such as Excel Pivot Tables) for reports, as well as writing analyses that are accessible to a general, non-academic audience. We will reference a study conducted in 2015 by the GSU Sociology department as well as recent reports from state agencies as major examples.
Date:
Tuesday, November 15, 2016,

10:00am – 11:30am,

Classroom 2 (Library North building, 2nd floor, corner area above Saxby's coffee shop) – REGISTER HERE

Questions? Ask Mandy Swygart-Hobaugh.
Learn more about upcoming data-related workshops and the Library's other data services & support offerings here!