Jazz up a presentation or digital project with map points annotated by pop-up text and images!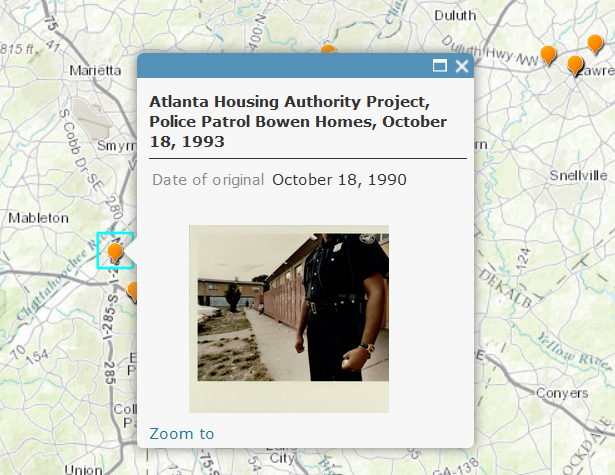 In this workshop Joe Hurley, our Data Services and GIS Librarian, will cover how to create online maps that can display point locations with pop-up text and images, such as this example. Attendees will also learn how to easily add to and update their map. Participants will use the free version of ArcGIS Online and Google Sheets; all participants will need to have a Gmail account.
Dates:
Monday, October 10, 2016, 1:00pm – 2:00pm in CURVE –

REGISTER HERE

Tuesday, October 25, 2016, 2:00pm – 3:00pm in CURVE –

REGISTER HERE
Questions? Ask Joe Hurley.
Learn more about upcoming data-related workshops and the Library's other data services & support offerings here!