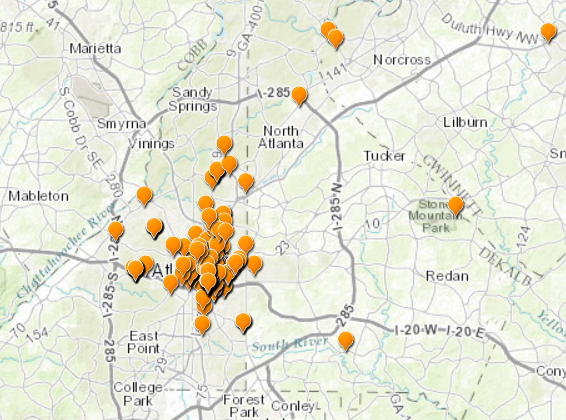 Got lots of addresses you need to convert to geographic coordinates for mapping applications? Come to this workshop and learn in 30 minutes how to save yourself hours!
In this workshop Joe Hurley, the Library's Data Services and GIS Librarian, will cover how to use the library's geocoder, which is available in CURVE. This geocoder takes a list of addresses and makes them useable in most mapping applications. The geocoder is a useful tool for datasets containing 100 to over several million addresses.​
Dates:
Wednesday, October 12, 2016, 10:00am – 10:30am in CURVE –

REGISTER HERE

Monday, October 17, 2016, 2:00pm – 2:30pm in CURVE –

REGISTER HERE
Questions? Ask Joe Hurley.
Learn more about upcoming data-related workshops and the Library's other data services & support offerings here!