ERA: Absolutely Yes!: Celebrate the 25th Anniversary of the Women's Collections at GSU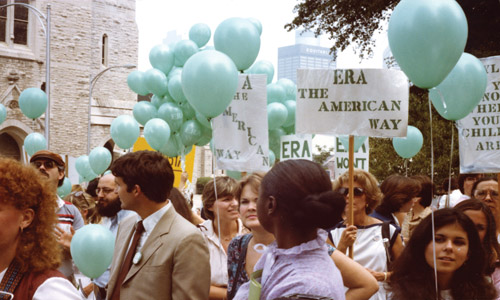 The Georgia Women's Movement Project Spring Event is held annually to highlight collections in the Georgia State University Library Women's Collections, and to celebrate the lives of the unsung heroines of the women's movement in Georgia.
To celebrate the 25th anniversary of Georgia State University Library's Women's Collections, the 2020 virtual event will focus on efforts to ratify the Equal Rights Amendment in Georgia. Cathey Steinberg, Anna Foote, and Gail Buckner will provide reminiscences, insights and wisdom.
Tuesday, September 22, 4:00-6:00 pm
Join us virtually: https://us02web.zoom.us/j/87076474823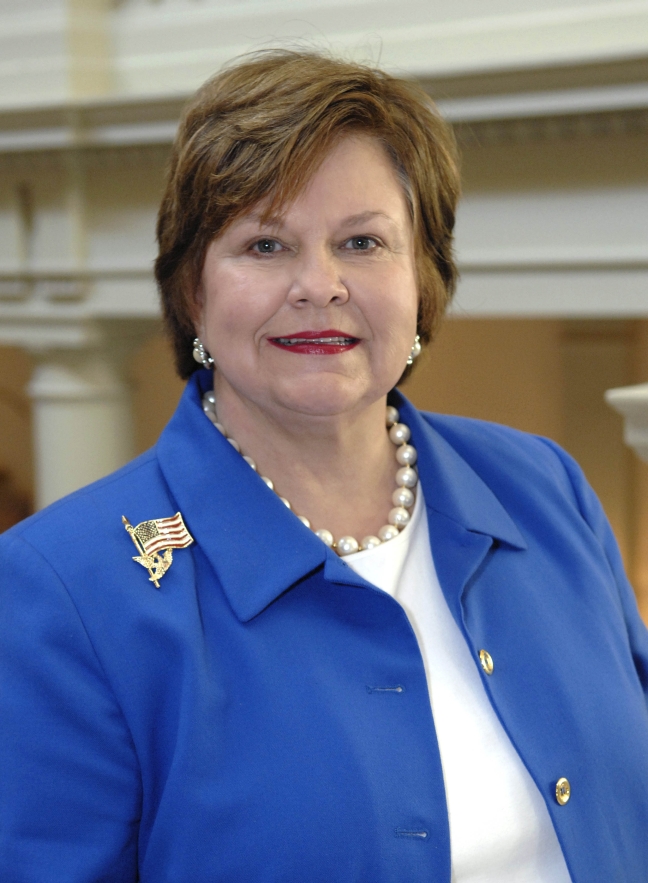 Gail Buckner
Gail Buckner has served two terms as President of the Georgia Federation of Democratic Women. Prior to accepting the position as President of GFDW, Buckner served 16 years in the Georgia House of Representatives and one term in the Georgia Senate. She was the Democratic Party of Georgia's nominee for Secretary of State in 2006.
While serving in the General Assembly, Buckner received 10 Legislator of the Year awards. She was twice recognized by the Georgia Breast Cancer Coalition. The Georgia Chapter of the American Academy of Pediatrics, the University of Georgia College of Family and Consumer Science, and Technology Education Association of Georgia and the Georgia Association of Public Health Professionals are among those that have honored Buckner.
Gail is currently Co-Chair of 38 Agree for Georgia, a non-partisan organization dedicated to adding the ERA to the U.S. Constitution. She is also serving as Third Vice President and Legislative Chair of the National Federation of Democratic Women.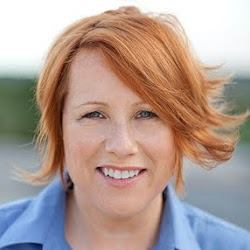 Anna Foote
Anna Foote has been engaged in civic activities for over 25 years. She is the former Chair of her in-town neighborhood association, Poncey-Highland, and was Chair of Neighborhood Planning Unit-N for seven years. She has been appointed to two City Boards by two Atlanta City Mayors; Invest Atlanta where she served for almost nine years and Little Five Points CID, where she is currently the Board Chair. Anna has served on a dozen non-profit boards. She is the Deputy Director for HOPE Atlanta, one of Atlanta's oldest and most successful social service agencies providing housing and emergency services to homeless in 15 metro Atlanta counties.
Anna has worked or volunteered on over 30 local, State and National campaigns, in virtually every capacity, and is a graduate of two nationally-based campaign training programs. She uses her experience to recruit and coach women who want to become civically engaged in their community, no matter their political orientation.
In the early 1980s, Anna's father, Bud Foote, wrote a number of pro-ERA songs that he performed with his daughter and his band – the Adamantly Egalitarian String and Reed Corp at ERA rallies around the Southeast.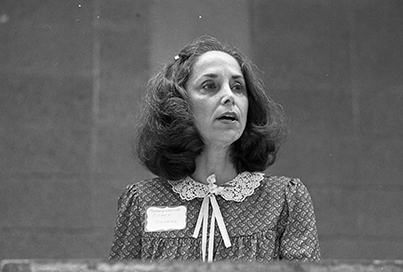 Cathey Steinberg
Cathey W. Steinberg, born in 1942, is recognized and admired as a leader for women's rights through her work in the Georgia House of Representatives (1977-1989 District 46 DeKalb County) where she was the primary sponsor of the 1981-1982 ERA legislation. She also served in the Georgia Senate (1991-1993 District 42). While in office, Steinberg introduced legislation which would minimize pressure on rape victims. Steinberg received a B.A. from Carnegie-Mellon Institute and a M.A. degree in guidance counseling from the University of Pittsburgh. She has been a consultant in public and community relations and marketing, and a frequent guest speaker and lecturer. From 1993 until June 1999, she was the managing partner for Ahead of the Curve, a public policy consulting and advocacy training firm. In July 1999, Governor Roy Barnes appointed Cathey Steinberg Georgia's first Consumer Insurance Advocate. She left the post in March 2003.