Highlighting five Georgia State scholars and their research on Race and Social Justice
A Book Talk Series Presented by the Center for Studies on Africa and Its Diaspora and the University Library, in partnership with the Decatur Book Festival
The Center for Studies on Africa and Its Diaspora (CSAD) and the Georgia State University Library have partnered with the Decatur Book Festival to highlight five Georgia State scholars with recently published books, each providing a unique lens on race and social justice issues.
As the nation reflects on the question of Christopher Columbus's legacy in the month of October, it seems appropriate to share how Georgia State University faculty are exploring these issues. Over the first two weeks, three works will allow for conversation on intersections of Black and Native experiences in the United States. The series will next consider the role of apologies in the search for justice. The final conversation will return to the local setting with a specific look at Atlanta and its history as context for the current racial crisis in the city. 
October 5 (Monday)
Featuring author Natsu Taylor Saito, Settler Colonialism: Race and the Law (2019) Watch the Video On-Demand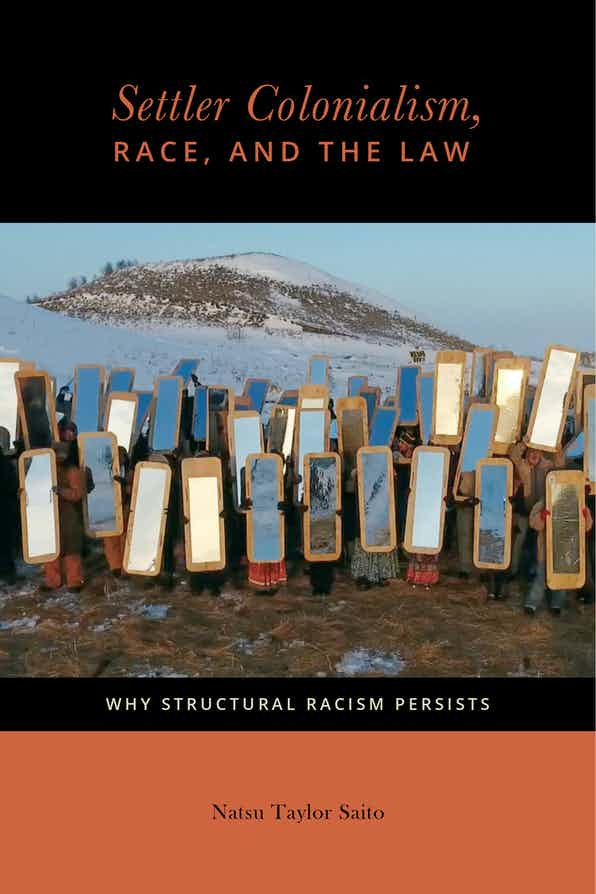 October 12 (Monday)
Featuring author Gina Caison, Red States: Indigeneity, Settler Colonialism, and Southern Studies (2018) and Tiffany Lethabo King, The Black Shoals: Offshore Formations of Black and Native Studies (2019) Watch the Video On-Demand
October 19 (Monday)
Featuring author Andrew I. Cohen, Apologies and Moral Repair: Rights, Duties, and Corrective Justice (2020) Watch the Video On-Demand
October 29 (Thursday)
Featuring author Maurice J. Hobson The Legend of the Black Mecca: Politics and Class in the Making of Modern Atlanta (2017) Watch the Video On-Demand
CSAD was established to increase worldwide understanding of the resilience of people from Africa and the African diaspora and their ongoing contributions in addressing contemporary issues with global implications.
Housed in the College of Arts & Sciences, the center supports academic initiatives, artistic efforts and public programming guided by a transdisciplinary framework which explores the engagements, worldviews and influences of African peoples on worldwide social, cultural, economic, health and political systems. Support CSAD
The University Library serves Georgia State University students, faculty, staff, and the greater Atlanta community, providing resources and services that enhance student learning and success, inspire creative expression, enable the creation of new knowledge, and facilitate informed dialogue. Support the University Library
The Decatur Book Festival, one of the largest independent book festivals in the country, encourages a love of reading, inquiry, and conversation in people of all ages, and builds an enthusiastic and inclusive community of readers and writers throughout the south, sparking social, creative, and intellectual engagement. The festival, which normally draws tens of thousands of people to downtown Decatur over the Labor Day weekend, has moved its 2020 programming online due to the COVID-19 pandemic.
---