Show off your data literacy skills — and win $$$ — at the GSU Undergraduate Get Data Lit! Contest!
Are you a GSU undergraduate student? Do you get annoyed with news/memes/opinions that are not backed up with any data/statistics, or that offer data/statistics that are questionable or misrepresented? Do you get fired up to look for data/statistics to refute what you're seeing, or to verify it, or to explore it more deeply? If so…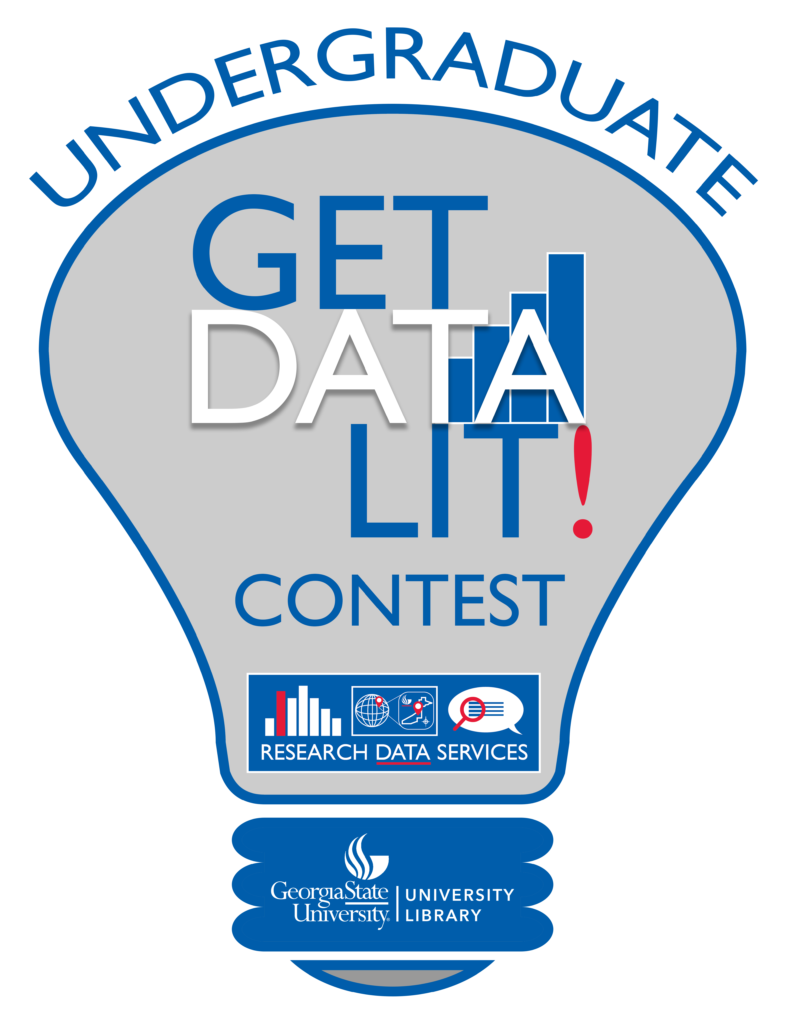 $$$ Prizes $$$
1st place: $100 Amazon gift card
2nd place: $75 Amazon gift card
3rd place: $50 Amazon gift card
Contest in a Nutshell:
Aspiring contestants (GSU undergraduates only) find something they saw via social media/media that makes them want to take a deeper dive into data/statistics/scholarly research related to it.
They find data/statistics/scholarly research sources to dig deeper into the item they picked – for example, sources to refute it, or verify it, or dig deeper into its nuances.
They submit entries, and 10 are selected to compete in the contest.
Contestants give 10-minute presentations on the Library's CURVE interactWall, followed by 5 minutes of questions from the judges.
Three contestants are awarded 1st, 2nd, and 3rd place prizes of Amazon gift cards, and all contestants are given certificates of participation.
HELP SESSIONS – February 10, 11, 12, 13, & 14, from 11:30am-12:30pm here in CURVE – See example presentations + get one-on-one help for your entry!