Remembering Aaron Swartz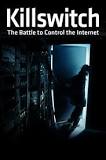 Today, we remember Aaron Swartz on the sixth anniversary of his death.
Although Aaron Swartz (1986-2013) initially saw copyright as an obscure issue not worthy of his energies, he grew to view aspects of copyright law as tools in larger systemic problems. In the academic community, a few very lucrative publishers control most of the access to research. This situation creates ecosystems of global inequality and greatly limits the legal teaching and sharing practices often needed for learning and scientific advancement. Alongside these ideas, Swartz participated in the creation of the Open Library and the Creative Commons and wrote the Guerilla Open Access Manifesto. He led the initiative that brought down SOPA, as he saw this legislation as a tool for government censorship.
Considered a brilliant prodigy, Swartz participated in the creation of RSS feed at the age of 14. He went on to co-found Reddit and become an activist for an internet that would allow freedom of speech, access to government and academic resources, and much more. In 2013, the American Library Association awarded him the James Madison Award posthumously.
Learn more about Aaron Swartz's life and his many contributions not mentioned above:
Aaron Swartz' Google Scholar profile
Akbarzadeh, A. (Director). (2015). Killswitch. [Video file]. Random Media.
Berkman Klein Center for Internet & Society. (2018, June 12) Aaron Swartz on The Open Library [Video File].
F2C2012. (2012, May 21). Aaron Swartz awesome speech Internet freedom [Video File].
Knappenberger, B., et al. (2015) The Internet's own boy: The story of Aaron Swartz. [DVD]
Lessig, L. (2014). The unstoppable walk to political reform.
Peters, J. (2016). The idealist: Aaron Swartz and the rise of free culture on the Internet. First Scribner hardcover ed.
Swartz, A. & Lessig, L. (2015). The boy who could change the world: The writings of Aaron Swartz.
Swartz, A. Aaron Swartz.
The GSU library recognizes the complexities of barriers influencing the sharing of scholarly research and academic resources and supports legal initiatives to make such content more accessible to the world. As an author, you may have options for releasing your content. Learn more about author's rights, rights reversion, and options for posting your content in Scholarworks@GSU. If you are an author wanting to make your scholarship more accessible, please contact Laura Burtle. What about course content? The GSU library supports the creation, adaptation, and adoption of open and affordable course content. Learn more on the Open Education guide or contact Denise Dimsdale for more information about free or affordable course content.