"Open for Climate Justice" – International Open Access Week, 24 – 30 October 2022.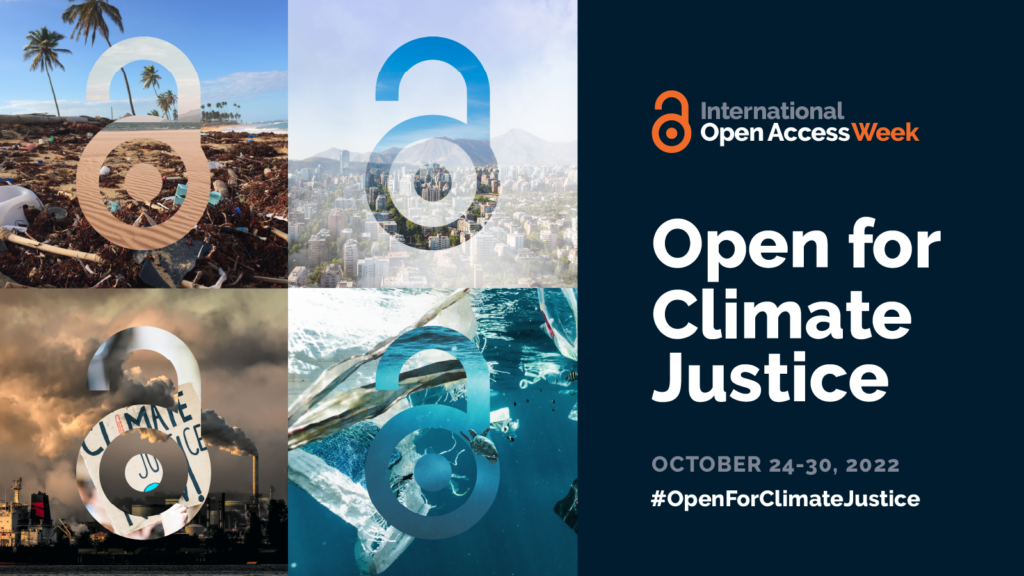 Each year, the Georgia State University Library joins organizations around the world in celebrating International Open Access Week. #OAWeek is an opportunity to inform our communities about how open access to research accelerates scholarship. This year's theme is "Open for Climate Justice," selected by the Open Access Week Advisory Committee "to encourage connection and collaboration among the climate movement and the international open community" (https://www.openaccessweek.org/theme/en). International Open Access Week is October 24 – 30, 2022.
Numerous Georgia State University faculty members conduct research on climate change. Several make their work open access by depositing their work in the University Library's ScholarWorks repository and/or publishing in open access journals. For #OAWeek, we are highlighting some of this "open for climate justice" scholarship.
Timothy Kellison is an associate professor in the Department of Kinesiology and Health and director of the Center for Sport and Urban Policy. He studies "the relationship between sport and the natural environment." Though Kellison played outdoor sports growing up, it was a term paper during a study abroad course as a graduate student that led to his work in sport ecology. His focus is on "the impact of sports stadiums and the neighborhoods around them, including ways that venues can be more environmentally friendly and organizations can use their platform to promote climate action." Kellison seeks to engage with a wide audience, from students to the sports industry, government, and the general public. "Open access platforms," Kellison says, help him and his colleagues get their work "in front of more people, including those outside of the academy." You can access some of Dr. Kellison's work in ScholarWorks.
Toby Bolsen is the Zoukis Professor of Politics & Justice in the Department of Political Science. He studies the factors influencing public opinion on climate change and on policies that address climate change. Bolsen looks at "factors like media coverage, the politicization of science, social norms, political identity, and elite rhetoric" to understand what people believe about human-caused climate change and support for policy options. Like Kellison, Bolsen's interest emerged in graduate school. His dissertation examined the relationship between public opinion and U.S. energy policy. As he continues this work, Bolsen hopes "to overcome polarization and foster greater consensus among the US public about the need to find solutions for the largest collective action problem the world has ever faced." Dr. Bolsen hopes open access publication of his work will make it "more impactful by allowing it to reach a broader audience." You can find some of Dr. Bolsen's work in ScholarWorks, too.
"Open" is not just about access to published research. By sharing data, scholars can better replicate previous studies or repurpose data for additional discoveries. This is why Jeremy E. Diem, professor in the Department of Geosciences, is pleased to share both his research AND his data. Diem works in the area of applied climatology, studying the consequences of climate change. His current research explores changing rainfall patterns in western Uganda (it is getting wetter as the rainy season gets longer) and farmers' perceptions of these changes. He has found that "farmers who better perceive the current timing of rainfall have higher yields than farmers who do not perceive the timing as well." Unlearning lessons of the past may enable farmers to be more responsive and productive in the future. Diem expects that his research will lead to better climate models for equatorial Africa and better outcomes for farmers. Learn more about Dr. Diem's work in open access publications and these data sets.
Thanks, Dr. Kellison, Dr. Bolsen, and Dr. Diem for participating in these interviews.