The American Community Survey (ACS) and Decennial Census are essential demographic data resources for a multitude of academic scholarship, non-profit organizations, and business market research analyses.  The United States Census Bureau provides free and open access to the datasets from these surveys from a host different platforms such as American Fact Finder and Census Business Builder.
As this demographic data is free and open it means that other entities can reuse it and provide other means of accessing and engaging with it.  One essential project that repackages census data is The National Historical Geographic Information System (NHGIS) from the Minnesota Population Center, housed at the University of Minnesota.  This phenomenal (and also free) resource provides GIS-ready current and historical census data going back to the very first US census in 1790.
Building on the open data produced by NHGIS, a sociology professor and student from Queens College created the highly useful census data mapping platform called Social Explorer.  The University Library provides access to our students, faculty, and staff to this amazing resource.  With Social Explorer, visualizing census data has never been easier.  This map that depicts where concentrations of certain ethnic and racial groups live was quickly easily made with Social Explorer.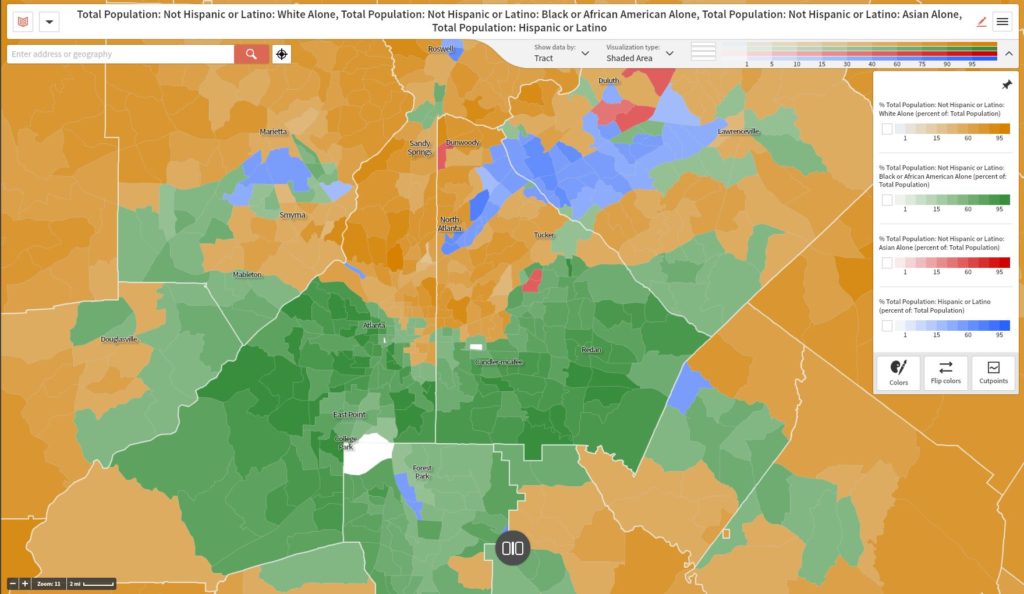 American Fact Finder, Census Business Builder, NHGIS, and Social Explorer are all possible because the federal government provides open access to the census data that it produces.  And it is essential that this data remain open.