Georgia State at the Atlanta Science Festival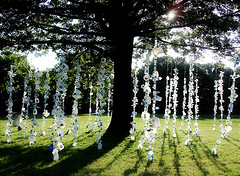 Now in its second year, the Atlanta Science Festival offers the opportunity for scientists and students to share their research and promote interest in science to the public and each other. As a Gold Sponsor, Georgia State University hosts many events, starting with Saturday's Discovery Day. Want to see what science at GSU looks like, see how art is intersecting with science, or just learn something new? Bring family and friends to these free Georgia State events:
Discovery Day (March 21, 9:30am – 2:30pm)
The Petit Science Center open house offers events of interest to the whole family, from interactive stations showcasing liquid nitrogen ice cream and zombie brains to an hourly Career Blitz for prospective and current GSU science students. Arrive early for transportation to Geoscience at Stone Mountain.
GSU Astronomy at Hard Labor Creek Observatory (March 21, 7:30pm – 9:30pm)
Want to see much more than the Big Dipper in the night sky? Visit this open house at Hard Labor Creek to see the sky through the three telescopes that Georgia State's astronomers use for research.
Eureka Screen Series (March 23, 25, 26, 7:00pm)
Watch science documentaries from a variety of filmmakers at Cinefest, including discussions from Georgia State and Georgia Tech science faculty. Topics include The Human Condition (March 23), Fantastic Fauna (March 25, 7:30pm), and Sustainability (March 26).
The Electronic Life of Plants (March 24, 7:00pm – 9:00pm)
Visit the Fusion Gallery at Whitespace to see Duncan Laurie of Dragonline Studio transform the vibrations of rocks and plants into music and visual art.
Plastic Gyre Symposium (March 25-26, 10:00am)
The accumulation of plastic waste is an ever-growing problem for our planet and everything that lives on it. Explore the issues of plastic pollution through art, film, and discussions throughout this this two-day symposium created by GSU art professor Pam Longobardi. Thursday's events are hosted in the Student Center, while Friday's are at the David J. Sencer CDC Museum.
Volunteer slots are still available for many of these events. In addition, don't forget over 100 other events of the Science Festival, including the grand finale of the Exploration Expo at Centennial Olympic Park (March 28, 11:00am-4:00pm).