Meet the Experts in Analytics for Public Finance
The newly created Center for State and Local Finance has launched a new executive education program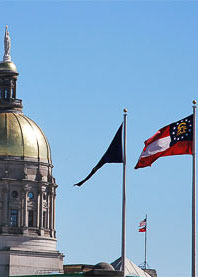 for mid-level to senior public finance professionals in city, county and state governments. The new center is run by the public finance faculty in Georgia State University's top-ranked Andrew Young School of Policy Studies. Let's meet the experts for the Center's first class, Analytics for Public Finance.
Dr. Carolyn Bourdeaux is an Associate Professor of Public Management and Policy at the Andrew Young School of Policy Studies at Georgia State University in Atlanta, Georgia and is Associate Director for Research at the Georgia State Fiscal Research Center.  Her recent research has focused on cutback budgeting, tax reform, intergovernmental fiscal relations as well as the legislative budget processes and decision-making.
Jessica Estep currently teaches professional writing and memo development for the Masters in Public Administration program at the Andrew Young School. She will be teaching the writing portions of the program including memo development.
Dr. Cynthia S. Searcy is Assistant Dean for Academic Programs and an Assistant Professor of Public Management and Policy, specializing in financial management and budgeting, education policy, and health policy. Dr. Searcy's recent research investigates the financial health and financial management practices of charter schools and U.S. cities.
Dr. Katherine Willoughby seeks to promote improved budgeting and financial management practices in the public sector. Her primary focus of research is on state government budgetary and fiscal management. Her book, Policy and Politics in State Budgeting, coauthored with Dr. Kurt Thurmaier, examines the relationship between budgeting and policy development as seen through the eyes of analysts employed in executive budget offices in 11 American state governments in the South and Midwest.
Registration for Analytics for Public Finance is now open.