New Research on Treatment Protocols for Schizophrenia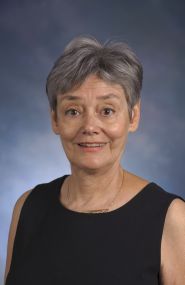 Congratulations to Dr. Jill Littrell for her latest research article, "Will the Treatment Protocols for Schizophrenia Be Changing Soon?" This article has been accepted for publication in an upcoming issue of Social Work in Mental Health. You can view the pre-print version of this article now in ScholarWorks @ Georgia State University.
From the abstract:
Several important outcome studies call into question whether current medications actually make long term outcomes worse. These new studies follow the recognized negative side effect of anti-psychotic drugs. The implication of these findings for social workers who work with the seriously mentally ill are discussed.
Dr. Littrell serves as an Associate Professor in the School of Social Work of the Andrew Young School for Policy Studies.  You can read more of her research that's also posted on her homepage in ScholarWorks @ Georgia State University.