Web of Science Redesign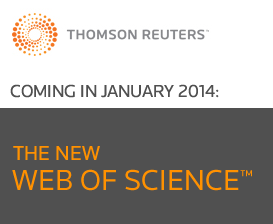 The new Web of Science provides a simplified search with clearer results and a single interface.  This redesign makes it:
easier to start a search
easier to review results, and
easier to discover related research with linked data.
Enhancements that you will notice include:
improved page layout and readability
clear identification of the database searched
simplified navigation, and
expanded search fields available with one click.
While many of the Web Of Science databases remain, the Web of Knowledge database has been incorporated into the new Web of Science Core Collection.  If you have any questions or need assistance contact your subject librarian.