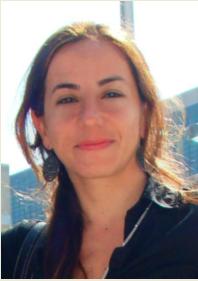 Congratulations to Dr. Nadine Sinno of the Middle East Institute for her recent publication "Family Sagas and Checkpoint Dramas: Tragedy, Humor, and Family Dynamics in Suad Amiry's Sharon and My Mother-in Law: Ramallah Diaries" in the Journal of Middle East Women's Studies.
Dr. Sinno is Assistant Professor of Arabic literature and language in the Middle East Institute. Her research and teaching interests include modern Arabic literature and language, literary translation, postcolonial studies, and transnational feminism.
Other publications by Dr. Sinno include an article in the Journal of Arabic Literature entitled "From Confinement to Creativity: Women's Reconfiguration of the Prison and Mental Asylum in Salwa Bakr's The Golden Chariot and Fadia Faqir's Pillars of Salt" (2011);  a translation of Nazik Saba Yared's novel Canceled Memories (Syracuse University Press, 2009); and a chapter entitled "The Power of Place and Space: (Re)Constructing Identity and Selfhood in Ahdaf Soueif's Eye of the Sun" in Representing Minorities: Studies in Literature and Criticism (Newcastle: Cambridge Scholars Press, 2006).