Elder Abuse Highlighted by GSU Professor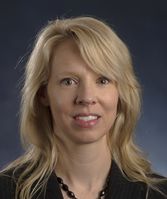 Congratulations to Dr. Sheryl Strasser, Assistant Professor of Public Health, for her recent publication, "Elder abuse: What coroners know and need to know." in the Journal of Elder Abuse and Neglect.
Dr. Strasser is a member of the leadership team for the Center of Excellence for Health Disparities Research as well as an affiliate faculty member of the Gerontology Institute, and the Emory Center for Injury Control.  Her research focuses on enhancement of older adults' quality-of-life through health promotion and she has previously published several articles on the topic.
Strasser SM, Kerr J, King PS, et al.  A survey of Georgia adult protective service staff: Implications for older adult injury prevention and policy.  West J Emerg Med. 2011 Jul;12(3):357-64.

Payne BK, Strasser SM.  Financial exploitation of older persons in adult care settings: Comparisons to physical abuse and the justice system's response.  J Elder Abuse Negl. 2012 Jul;24(3):231-50.
Read more about the topic of elder abuse with these books from the Georgia State Library:
Understanding family violence: Treating and preventing partner, child, sibling, and elder abuse