Newly Published Gait Analysis Research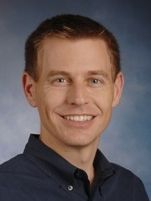 Congratulations to Dr. Mark Geil, Associate Professor, Department of Kinesiology and Health, for his recent publication.
Geil MD.  A novel method for the measurement of linear body segment parameters during clinical gait analysis.  Gait Posture. 2013 Apr 18. doi: 10.1016/j.gaitpost.2013.03.030.
A specialist in motion biomechanics, human gait analysis and lower extremity prosthetics, Dr. Geil has also published chapters in the books below which are available for check out from the Georgia State University Library.
Hovorka CF, Geil MD, Lusardi M. "Principles Influencing Orthotic and Prosthetic Design: Biomechanics, Device-User Interface, and Related Concepts," in Orthotics and Prosthetics in Rehabilitation. 2nd ed. St. Louis: Saunders Elsevier, 2007. 99. 135-154.
Parente MA, Geil MD. "In the future: Surgical and educational advances and challenges," in Prosthetics and Patient Management: A Comprehensive Clinical Approach. Thorofare, NJ: Slack Incorporated, 2006. pp. 225-234.
Geil MD. "Energy storage and return in dynamic elastic response prosthetic feet," in Pediatric Gait: A New Millennium in Clinical Care and Motion Analysis Technology. Harris, Gerald F and Peter A Smith, eds. New Jersey: IEEE Press, 2000. pp. 134-142.