Philosophy Students to Present Papers at Symposium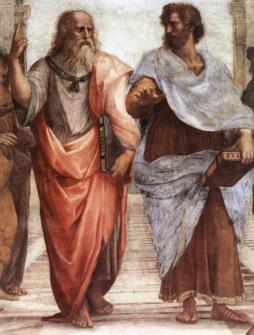 The Department of Philosophy will be holding their Annual Student Symposium on Saturday, April 6 from 9:00-4:00 in rooms 460, 465, 480, and 485 of the University Center.
The symposium provides a forum for students of philosophy at Georgia State and numerous other universities and colleges throughout the United States to present papers on their latest research.
A keynote address will be presented by Alastair Norcross, Associate Professor of Philosophy at the University of Colorado, Boulder. Dr. Norcross's address is titled: "Deontology, Using, and Causal Fetishism."
Georgia State University students presenting at the symposium include: Casey Fowler, Benjamin Freed, Marcos Gonzalez, Morgan Thompson, and Adam Schmidt.
The event is cosponsored by the Phi Sigma Tau Philosophy Honor Society (Zeta Chapter), the Jean Beer Blumenfeld Center for Ethics, and the Center for Ethics Student Forum.
Interested in learning more about Philosophy? Contact the Department of Philosophy or check out some of the following books from the Unviersity Library:
Feinberg, Joel, and Russ Shafer-Landau. Reason and Responsibility: Readings in Some Basic Problems of Philosophy. Boston: Wadsworth, Cengage Learning, 2011.
Hetherington, Stephen Cade. Yes, But How Do You Know?: Introducing Philosophy through Sceptical Ideas. Peterborough: Broadview Press, 2009.
Holt, Jim. Why Does the World Exist?: An Existential Detective Story. New York: Liveright, 2012.
Peperzak, Adriaan Theodoor. Thinking about Thinking: What Kind of Conversation is Philosophy? New York: Fordham University Press, 2012.
Sternberg, Eliezer J. My Brain Made Me Do It: The Rise of Neuroscience and the Threat to Moral Responsibility. Amherst, NY: Prometheus Books, 2010.
Warburton, Nigel. A Little History of Philosophy. New Haven: Yale University Press, 2011.