"Bar-hopping" for Science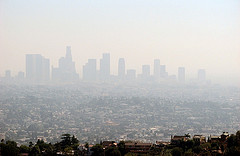 Faculty in the Institute for Public Health are seeking volunteers for an air-sampling project.  It involves strapping on a portable air-sampling machine and going to different bars and restaurants in Fulton County establishments that allow smoking. Participants will be trained with the equipment and then sent out in teams of four and asked to go to approximately five venues throughout the night from about 8 pm to 1 am.
The project is scheduled for the nights of Friday May 18th and Saturday May 19th.
Learn more about volunteering through the Library collection:
For more information  contact Pam Buckmaster, MPH at 404-966-2375 or Dr. Sheryl Strasser at sstrasser@gsu.edu.