16 MFA Students Featured at Aqua Art 2011 + 40th Annual Iron Pour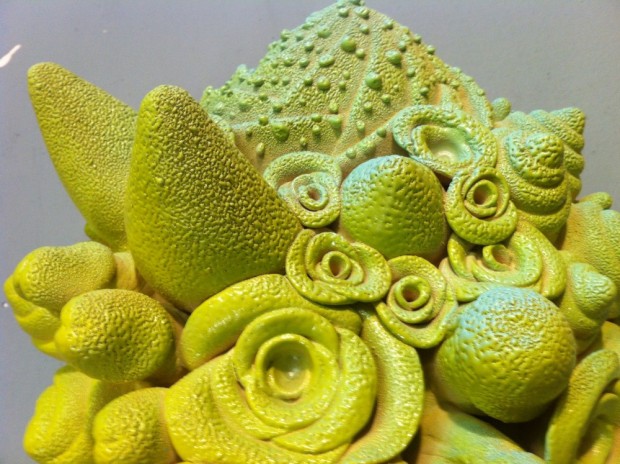 The Aqua Art Contemporary Art Fair is held annually, in conjunction with Art Basel in Miami. This year, 16 MFA students from GSU's Welch School of Art & Design were featured in the exhibition of emerging talent. Congratulations to Maryam Al-Ainati, Calvin Burgamy, Jim Chapman, In Kyoung Chun, Bethany Collins, Meta Gary, Candice Greathouse, Laura Martin, Jane Gillian Morrow, Catherine Normoyle, Kelly O'Brien, James O'Donnell, Myrna Lee Pronchuk, James Vanderpool, Christopher Walter, and Christina Price Washington!
See their work here, or, better yet, meet some of GSU's emerging artists at the 40th annual Iron Pour on December 10 in the Sculpture Studio (corner of Edgewood @ Piedmont). The event begins at 2pm with mold-making; the iron starts flowing at 4pm and goes till 7pm. Full details can be found here.
An exhibition catalog was produced to accompany the show; one copy will be available in the Library for checkout soon; the other copy will be preserved in the University Archives. If you want to read more about the contemporary art scene (or if you just need a well-deserved study break), feel free to peruse the Library's art magazines, in the Current Periodicals area on Library North 1.