Happy Birthday, Ms. Magazine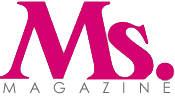 Ms. Magazine, part of what is now called the "second wave" of US feminism (the "first wave" revolved around the suffrage movement) was founded forty years ago by founding editors Gloria Steinem and Letty Cotton Pogrebin, along with Patricia Carbine, Joanne Edgar, Nina Finkelstein, and Mary Peacock. Ms.' first issue appeared as an insert in New York's December 1971 issue; its first full issue as a standalone magazine was published in January 1972, with funding from New York editor Clay Felke.
New York magazine is featuring an oral history of Ms.'s early years, available online here, featuring commentary from Steinem, Pogrebin, Carbine, Edgar, Peacock, Felke and other New York staffers, Nora Ephron, Vivian Gornick, Louise Bernikow, Robin Morgan, Alice Walker, Lindsy Van Gelder, and others.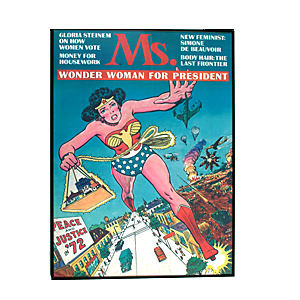 The GSU Library has Ms. available in a wealth of formats, with the most current issues shelved in Current Periodicals (Library North 1), and older versions, going back to the first issue, available on microfilm (Library North 1), in print (Bound Periodicals on Library North 3, and in periodicals storage), and at Special Collections on Library South 8. Full-text of Ms. is also available online, searchable through the GenderWatch and ProQuest Research Library databases, going back to 1988.
Selections from issues going back to 1999 are also available at the Ms. website.
For more information about Ms. and other second-wave feminist publications, check out these resources:
The GenderWatch database includes many historical feminist journals and resources from the 1970s on; the LGBT Life and Full Text database includes historically significant LGBT journals, magazines and regional newspapers.
Last but certainly not least, the GSU Library's Women's Collection has many resources available relating to second-wave feminism in Georgia and beyond. Click here for more information and to check out their finding aids.