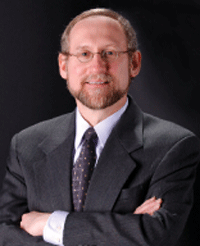 The GSU Department of History and the College of Law are proud to announce that Dr. Paul Finkelman, the President William McKinley Distinguished Professor of Law and Public Policy at Albany Law School, will be speaking on "The Ten Commandments on the Courthouse Lawn" on Thursday, November 10, 4 – 5 p.m., in the Troy Moore Library, 9th Floor, General Classroom Building.
Asking whether the placement of a monument to the Ten Commandments on public property violates the establishment clause of the First Amendment, Dr. Finkelman will discuss the historical relationship between religion and the American Constitution and Supreme Court jurisprudence regarding the Separation of Church and State.
Dr. Finkelman is a specialist in American legal history, constitutional law, and race and the law at Albany Law School in Albany, New York. He has published extensively in these areas; his publications include, among many others:
Many of Finkelman's publications are also available online on Finkelman's Social Science Research Network site.
Finkelman is also editor in chief of the Encyclopedia of African American History, 1619-1895 (2009; also available electronically) and the Encyclopedia of African American History, 1896 to the Present (2009; also available electronically). He is also one of the editors of the Encyclopedia of United States Indian Policy and Law (2009).
Finkelman has also edited several collections of pamphlet literature relating to the legal history of slavery and abolition in the United States, including:
This event is free and open to the public. Contact history@gsu.edu for further information.