Over 60 New Primary Sources Now Available Through Adam Matthew Digital Partnership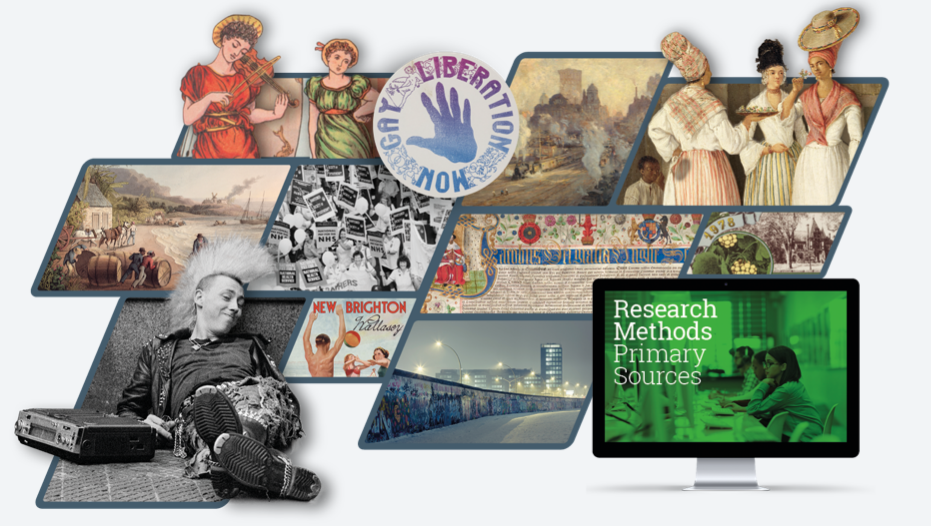 Researchers now have access to even more engaging and extremely varied digital primary source materials! Georgia State University Library is happy to announce that it is now providing access to over sixty Adam Matthew Digital databases, made possible through GSU Library's membership with the Association of Southeastern Research Libraries (ASERL). ASERL is comprised of 37 research libraries in the southeastern United States. ASERL's mission is to provide and maintain "top quality resources and services to students, faculty and citizens of their respective communities."

Adam Matthew is a digital publisher of full-text primary source materials covering a vast array of topics within many disciplines. In addition to primary source material, many databases include interactive maps, galleries, and essays, all of which are enhanced through innovative technology, creativity, and collaborative partnership through groups such as ASERL.
Together, these databases contain over 12 million pages of content that are available now for researchers at Georgia State University to use. This new content may especially appeal to researchers in the Humanities, but topics are wide-ranging and access is available to any current GSU students and faculty. Some exciting highlights include, but are not limited to:
China: Culture and Society (Mid-18th – Early 20th century). Including: Addresses and Speeches; Essays; Guides and Manuals; Lecture notes; and more. Subjects: The Chinese Diaspora; Missionaries and Christianity; Language and Writing; Education; and more.
Defining Gender (Mid-15th – Early 20th century Britain). Including: Ephemera; Diaries; Conduct and advice literature; and more. Subjects: Conduct and Politeness; Domesticity and the Family; Consumption and Leisure; Education and Sensibility; The Body; and Religion and Morality.
First World War Portal (1914 – 1920s). Including: Artwork; Cartoons and comics; Newsletters; Maps; Postcards; Propaganda and recruiting posters; and more. Subjects: Daily life and routines in the army and auxiliary services; Trench warfare and conditions in the trenches; The Home Front; Peace negotiations; and more.
India, Raj and Empire (17th – 19th century). Including: Diaries and journals; Official and private papers; Letters; Sketches; Paintings; Original Indian documents containing histories and literary works; Subjects: The East India Company; government and Administration; The Mysore and Maratha Wars; Society, Travel and Leisure after 1858; and more.
London Low Life (19th century). Including: Cartoons; Chapbooks; Swell's guides to London prostitution, gambling, and drinking dens; and more. Subjects: Disreputable London; Politics, Scandal and the News; Sex, Prostitution and Obscenity; Work, Industry and Commerce; and more.
Meiji Japan (1856-1925). Including: Scrapbooks; Natural History; Japanese Pottery; Inventions; and more. Subjects: Art and architecture; Printing; Music; Carpentry; Agricultural tools; Shops; Fireworks; Artist's studios; Games; The Ainu; Gardens; and Household construction.
Popular Medicine in America, 1800-1900. Including: Advertisements; Popular educational texts aimed at a non-professional audience; Writings on preventive medicine and guides to a health regimen; Ephemera and business documents; and "self-help" guides. Subjects: Botanic Medicine and Homeopathy; Women's Health; Phrenology; Sexual Health; Children's Health; and more.
Users can access all of the new Adam Matthew collections through GSU Library's A-Z Database list by either searching for a specific subject or browsing through the entire list of collections.