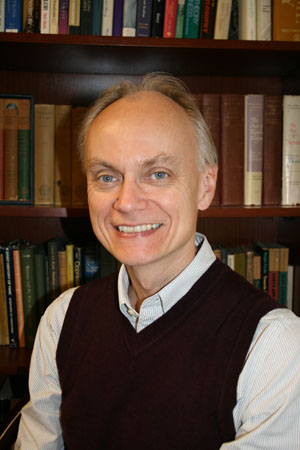 Congratulations to librarian Brian Kooy on his promotion to Assistant Professor!
Lying at the intersection of information access and information policy, Mr. Kooy's research interests involve questions of intellectual freedom, censorship, privacy, and information ethics. Thus he investigates how and why access to information may be restricted or expanded.
Mr. Kooy came to Georgia State University in 2006 as an outreach librarian assigned to departments in the humanities. As a key member of the University Library's subject librarian team, he currently provides research support, instruction, and consultations to faculty and students in the Philosophy and Religious Studies departments and Middle East Institute, and builds library collections in these areas. In addition to his Master's degree in Library Science from University of Alabama, Tuscaloosa in 2001, Mr. Kooy earned an additional Master's degree in Philosophy from Georgia State in 2007. He remains active in the professional associations and learned societies of these disciplines. In the area of scholarship, Mr. Kooy has focused on developing guidelines for the use of social media in libraries. His most recent article on this subject, which he co-authored with library colleague Sarah Steiner, appears in Reference and User Services Quarterly, a major peer-reviewed journal in library science.