Ernesto Laclau speaking at GSU Friday April 15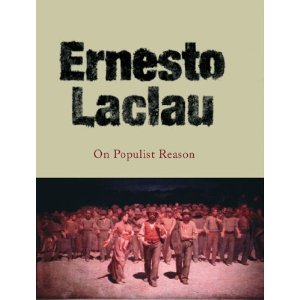 Ernesto Laclau, Emeritus Professor of Political Theory, University of Essex, is speaking at noon this Friday, April 15, in Aderhold 24.
Dr. Laclau is the author of Hegemony and Socialist Strategy: Towards a Radical
Democratic Politics (1985, 2001), On Populist Reason (2005), Emancipation(s) (1996), and New Reflections on the Revolution of Our Time (1990). His visit is sponsored by GSU's Department of Communication and UGA's Department of Speech Communication.
Check the library catalog for Laclau's books here at GSU (and more available from other USG libraries via GIL Express.