Meet a Librarian: Ida Martinez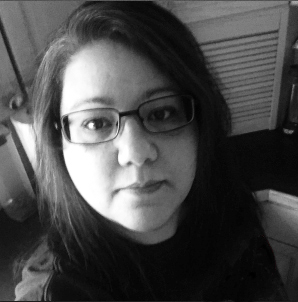 Who is Ida?
Ida is the subject librarian for Psychology and also the library's liaison to the Honors College and the Global Studies program. She supports research in these areas through consultations and instruction. She particularly enjoys the outreach aspect of her liaison duties. The more people from her departments that she gets to meet and help, the better, so Ida makes a lot of efforts to reach out and communicate what a great place the GSU Library is, and how she can help them navigate our services and collections.
What has Ida studied? Where is she from?
Ida holds a BA in Psychology from the University of Notre Dame, and a MLIS from Dominican University.
Ida was raised in El Paso, Texas; since leaving home at 18, she has lived in Indiana, New Mexico, Illinois, New York, and now in Georgia. Librarianship was a career change for Ida, who spent close to 12 years working in university student services, such as admissions and academic advising. She has been a subject specialist librarian since 2002, and has supported areas including Latino Studies, Education, and Psychology.
What does Ida like to do?
Outside of librarianship Ida volunteers her time to caring for homeless cats through a no-kill shelter in northeast Atlanta that has been around since 2002. Ida has been volunteering with them since 2011, concentrating mostly on their senior special-needs room which houses cats that are considered "sanctuary" cats (i.e., unadoptable). The work involves mostly cleaning, but also offering affection and playtime for cats that are overlooked. In the past 5 years, she has fostered about 10 cats from the shelter so that they can live out their last few weeks, or months, or years in a loving home. Currently, six senior special-needs cats from the shelter are living out their golden years with Ida. She has a particularly special bond with a 14-year-old samurai kitty from Japan named Musashi.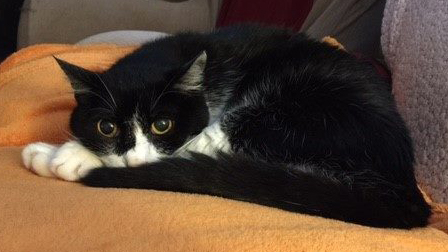 It's not all cats for Ida. She also does a lot of reading, and tries to do the majority of PopSugar's annual reading challenge. She gets to read a lot of genres that she normally would not venture into, like "Nordic noir." She does everything possible to regularly visit her siblings in Chicago (she went four times last year). And, Ida does a lot of the logistics involved in preparing for and traveling to cities that host marathons (her husband is the runner; she is his de facto manager). There's a lot that goes into managing a marathon maniac.