New! Avery Index to Architectural Periodicals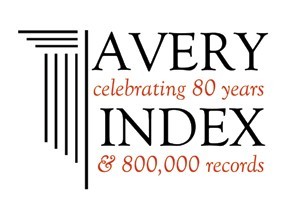 The Library is pleased to announce the recent addition of the Avery Index to Architectural Periodicals. This research database provides access to articles on architecture, urban planning, interior design, historic preservation, and more! The Avery Index covers  periodicals in these subject areas as far back as the 1930s, and contains some full text.
You can find links to the Avery under "A" on the Library's A-Z list of databases. It is also linked from some of our research guides, such as the Art & Art History  Guide and the Interior Design  Guide.
Want to get a taste? Here are a few recent articles about Atlanta we found by using the Avery:
Garvin, Alexander, and Ben Smith. "Emerald necklace, southern style: an excerpt from a new Planners Press book explains how the Beltline is emerging as a premier addition to Atlanta's public realm." Planning 80, no. 1 (January 2014): 20-28.
Kaiser, Laura Fisher. "Built upon a dream: at Atlanta's National Center for Civil and Human Rights, exhibition designs by Rockwell Group connect two ongoing struggles." Interior Design 85, no. 13 (November 2014): 180-187.
Hart, Ariel, and Laurel Paget-Seekins. "City on the move: what's next for Atlanta's transportation systems?." Planning 80, no. 1 (January 2014): 36-41.
Lerner, Jonathan. "The last drops: an Atlanta building renovation puts a premium on harvesting rain." Landscape Architecture Magazine 103, no. 5 (May 2013): 52.