Lecture: Prof. Lela Urquhart, "The Politics of Religious Expression in Ancient Magna Graecia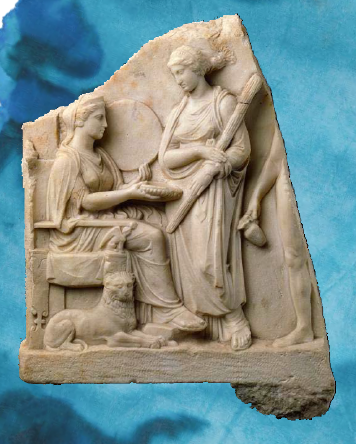 The Georgia State University Center for Hellenic Studies announces a lecture titled "The Politics of Religious Expression in Ancient Magna Graecia" by Prof. Lela Urquhart of the Department of History, on Monday, November 10 at 4:30 pm.
In antiquity, long before the days of polling, campaign attack ads, and social media, one of the main outlets for politicking was religion. Starting in the eighth century BCE, Aegean Greeks used sanctuaries as central gathering places for the communal display of wealth, communal feasting and elite competition. For the people of ancient Magna Graecia—that is, the regions of south Italy and Sicily—sanctuaries became especially significant monuments of political expression due to the unique circumstances of Greek colonization. In this lecture, Dr. Urquhart will consider the ways in which religious ideology and practice were manipulated by different communities in Magna Graecia as they negotiated the new socio-political circumstances brought on by colonization. (from promotional email)
Both an archaeologist and a historian, Prof. Urquhart's research focuses on the history and archaeology of the ancient Mediterranean basin, with a primary concentration on Greek and Phoenician colonization during the Archaic and Classical periods. Urquhart was a Geballe Fellow at the Stanford Humanities Center in 2008-2009 and a Rome Prize Fellow in Ancient Studies at the American Academy in Rome in 2009-2010. She has excavated in North Carolina, Sicily, Crete, and Israel and was an assistant director of the Monte Polizzo Archaeological Project in Salemi (TP), Sicily. Prof. Urquhart is also the author of "Competing Traditions in the Historiography of Ancient Greek Colonization in Italy," published in the Journal of the History of Ideas 75, no. 1 (January 2014): 23-44.
The lecture will begin at 4:30pm on Monday, November 10 in the New Troy Moore Library, on the 23rd floor at 25 Park Place (the old Sun Trust building) on the Georgia State University campus.
There will be food and refreshments served before and after the lecture; this event is free and open to the public.