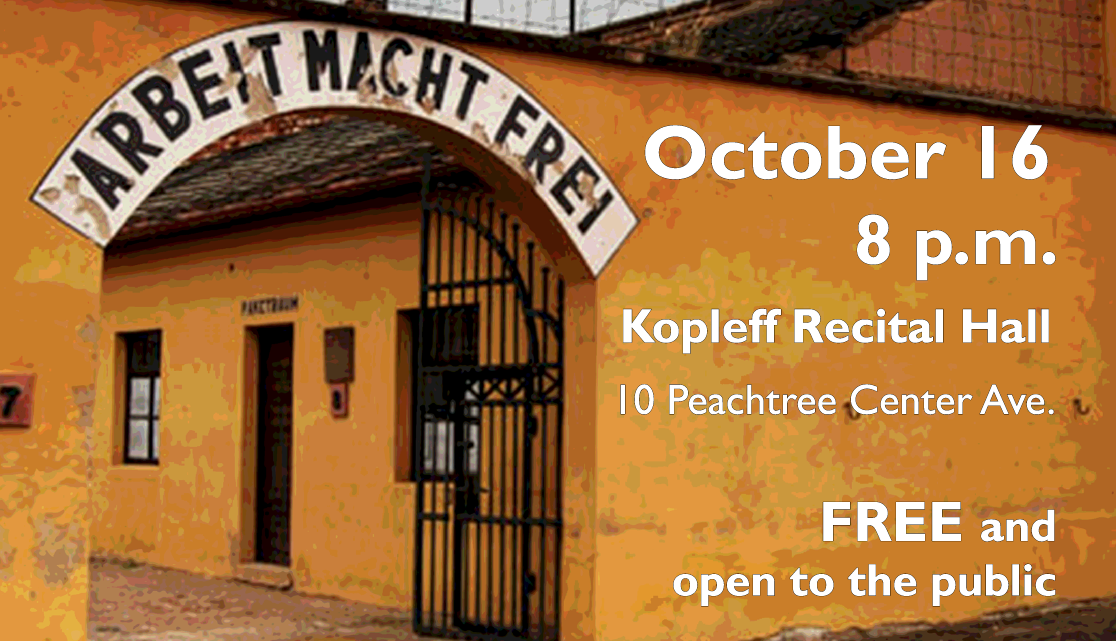 On Thursday, October 16, Georgia State's School of Music, in collaboration with Elysium Between Two Continents and CENCIA will present a concert featuring the works of composer Viktor Ullmann.
Ullmann was an accomplished musician and composer who lived in various parts of Europe during the early 1900s. In 1942, Ullmann was captured by the Nazis and sent to the Terezín concentration camp. Although he remained musically active, composing numerous works while imprisoned, Ullmann was never freed. In 1944, he was transferred to Auschwitz and killed in a gas chamber (Source: Grove Music Online).
You can listen to many of Ullmann's compositions through the Library's subscription to Naxos Music Library streaming audio database. Ullmann and his music are also discussed in the book Music in Terezín 1941–1945.
Full details about the concert can be found on the CENCIA website.