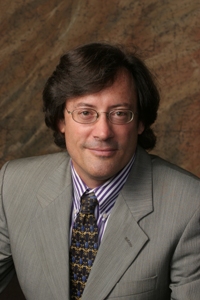 Congratulations to Dr. Louis A. Ruprecht Jr., William M. Suttles Chair of Religious Studies, on the publication of his recent book Classics at the Dawn of the Museum Era: The Life and Times of Antoine Chrysostome Quatremère de Quincy (Palgrave Macmillan). In his new book Dr. Ruprecht examines the life, times, and work of the art historian and architectural theorist Quatremère (1755-1849).
From the publisher:
Antoine Chrysostome Quatremere de Quincy (1759-1849), arguably the foremost French classicist and art historian of the nineteenth century, is relatively little-known in English language scholarship. Three of his books were translated in the early nineteenth century, none in the twentieth century, and an important collection of two sets of open letters concerning museums, looting and repatriation was just published in 2012. Quatremère has been unfairly called 'the French Winckelmann,' a charge that sticks primarily because so little of his work has ever been translated. In fact, he shows us, not what apish imitation of Wincklemann's Neoclassicism looked like in the nineteenth century, but rather what these two overlapping disciplines had become in the generation after Winckelmann. Quatremère was formed by three crucial developments that Winckelmann did not and could not know: the French Revolution and its aftermath; Hegelian aesthetics; and the establishment of the museum era in Europe. Quatremère also remained committed to his Roman Catholicism and to the secular values of the early Revolution; in this he is very different than Winckelmann, who converted to Catholicism just before moving to Rome, and who was, according to many who claimed to understand him best, really a 'closeted pagan' if he were anything at all. Quatremère wrote eloquently and with deep insight concerning his understanding of the compatibilities between the Classical and Christian vision, an issue that does not figure in Winckelmann's more intentionally 'profane' musings. Ruprecht hopes to show that Quatremère's true importance emerges only if we situate him in his own times, one generation after Winckelmann, in a very different, and a far more revolutionary and secularizing cultural moment.
Selected publications by Dr. Ruprecht available through the University Library include:
Winckelmann and the Vatican's First Profane Museum. New York: Palgrave Macmillan, 2011.
"Winckelmann and Casanova in Rome: A Case Study of Religion and Sexual Politics in Eighteenth-Century Rome." Journal of Religious Ethics, 38.2 (2010): 297-320.
Was Greek Thought Religious?: On the Use and Abuse of Hellenism, from Rome to Romanticism. New York : Palgrave, 2002.
Symposia: Plato, the Erotic, and Moral Value. Albany: State University of New York Press, 1999.
Afterwords: Hellenism, Modernism, and the Myth of Decadence.  State University of New York Press, 1996.