CURVE, An Exciting New Library Space Coming in 2014
As students and faculty return to campus for the spring semester they will notice some big changes happening on the 2nd floor of Library South.  Construction is well underway for CURVE: Collaborative University Research & Visualization Environment, an ambitious and innovative project to create a technology-rich discovery space in Georgia State University Library.  When completed later this summer, CURVE will bring together students and expert researchers from all disciplines in a hands-on, interactive environment that will facilitate knowledge creation through the visualization and sharing of data.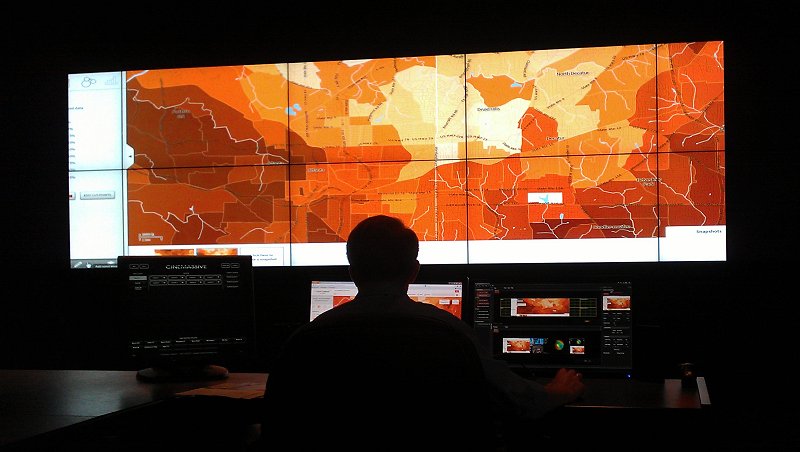 In an age of visualization, analytics, and big data, CURVE will connect people, technology, data, and the latest display technologies in a shared collaborative space.  The Georgia State community will have access to vast collections of datasets, the latest visualization hardware, and analytical applications to facilitate discovery across disciplines.
Details about CURVE can be found at the CURVE planning site and additional images can be found on the CURVE Pinterest Board.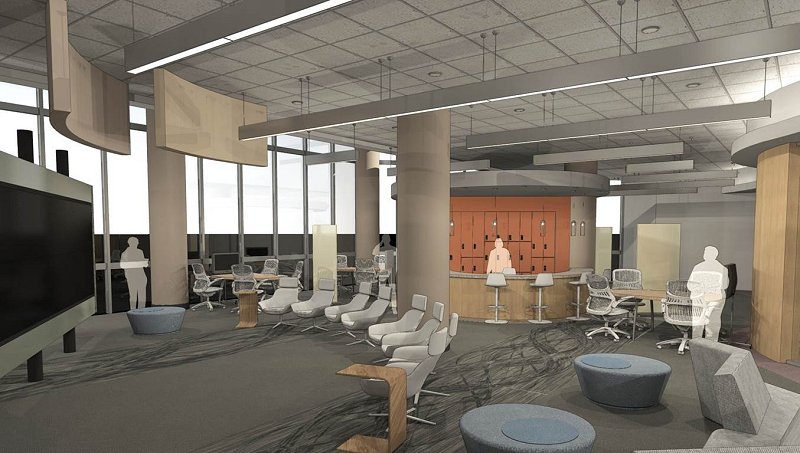 CURVE will encourage collaborations across the entire campus community – undergraduates, graduate students, and researchers from multiple disciplines – in dynamic and visual ways that will foster new connections with spatial and numeric data, digital media, human narrative, and the arts.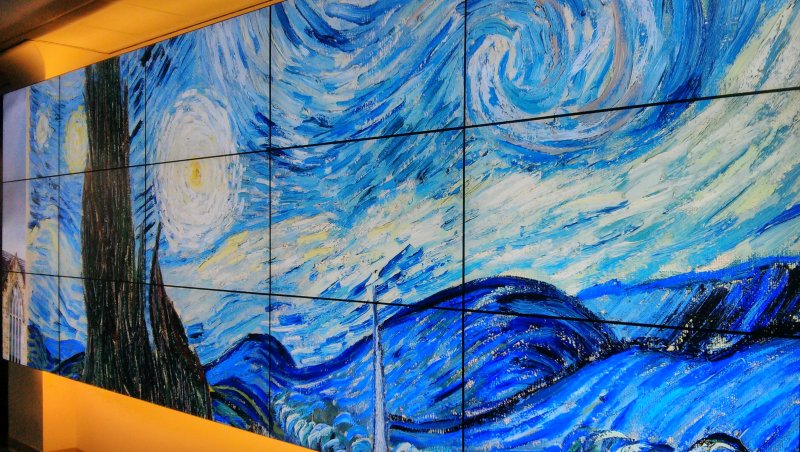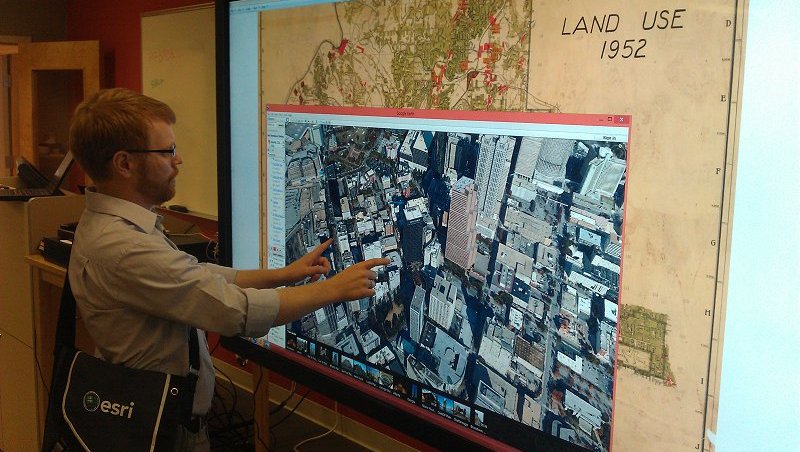 The centerpiece technology, an immersive, high-resolution touch wall (CURVE "interactWall"), will facilitate collaborative inquiry on a large scale, and multiple high-end workstations (PC, Mac, and Linux) will provide researchers with the computing power to analyze and visualize data in exciting new ways.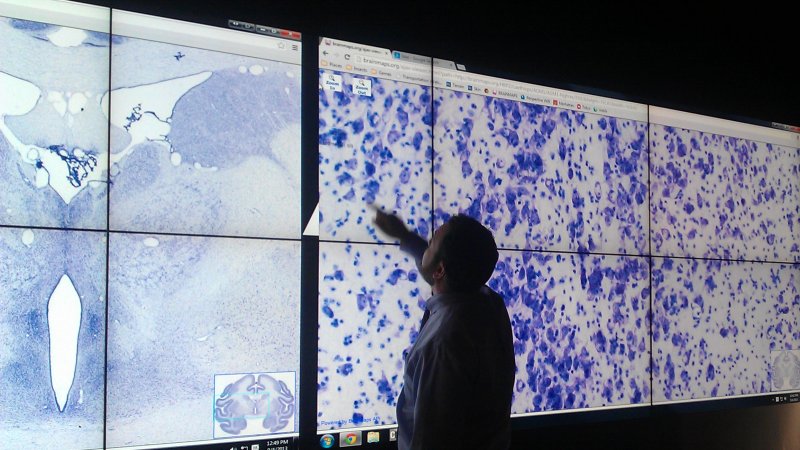 Completion of CURVE is scheduled for the summer, with the official opening of the facility set for Fall 2014 semester.  For more information or to learn how you can get involved with this exciting project, please contact University Library Associate Dean Bryan Sinclair at bsinclair@gsu.edu or visit the CURVE Planning page at http://bit.ly/curvegsu