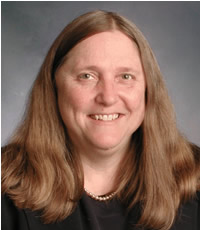 Dr. Rose Sevcik, Distinguished University Professor of Psychology, will present "Developing Symbols: From Communicating to Reading and Calculating," as part of GSU's Centennial Speaker Series.
Dr. Sevcik's research centers on the symbolic process development of oral and written language. Her focus is on children with or at risk for learning /developmental disabilities. Her research also reports on language and reading interventions designed for such children. Her presentation will explore these ares of her research.
Wednesday, December 4
3:00 PM
100 Auburn Avenue Auditorium
Reception to follow
Learn more about Dr. Sevcik's research through the following resources:
A Comprehensive Analysis of Graphic Symbol Acquisition and Use: Evidence from an Infant Bonobo (Pan paniscus)
Frijters, J.C., Lovett, M., Sevcik, R.A., & Morris, R.D. (2013). Four methods of identifying change in the context of a multiple component reading intervention for struggling middle school readers. Reading and Writing, 26, 539-563.
Romski, M.A., Sevcik, R.A., Adamson, L.B., Smith, A., Cheslock, M., & Bakeman, R. (2011). Parent perceptions of the language development of toddlers with developmental delays before and after participation in parent-coached language interventions. American Journal of Speech-Language Pathology, 20, 111-118.
Frijters, J. C., Lovett, M. W., Steinbach, K. A., Wolf, M., Sevcik, R. A., & Morris, R. D. (2011). Neurocognitive predictors of reading outcomes for children with reading disabilities. Journal of Learning Disabilities, 44(2), 150-166.
Adamson, L. B., Romski, M., Bakeman, R., & Sevcik, R. A. (2010). Augmented language intervention and the emergence of symbol-infused joint engagement. Journal of Speech, Language & Hearing Research, 53(6), 1769-1773.
Morris, R. D., Lovett, M. W., Wolf, M., Sevcik, R. A., Steinbach, K. A., Frijters, J. C., & Shapiro, M. B. (2012). Multiple-component remediation for developmental reading disabilities: IQ, socioeconomic status, and race as factors in remedial outcome. Journal Of Learning Disabilities, 45(2), 99-127.
Sevcik, R. A. (2006). Comprehension: An overlooked component in augmented language development. Disability & Rehabilitation, 28(3), 159-167.