Autism Expert to Speak at Georgia State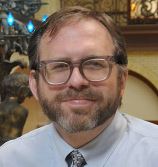 Craig Newschaffer, PhD will speak on "Progress in Epidemiological Research on Autism and the Environment" on September 17th, 2013.  Dr. Newschaffer is professor and chairman of the Department of Epidemiology and Biostatistics at the Drexel University School of Public Health and founding director of the A.J. Drexel Autism Institute. He is an expert on environmental determinants of autism spectrum disorders.
The event will be held in conference room 12 of the SunTrust Tower at 25 Park Place, 11 a.m. Tuesday, Sept. 17.
The lecture is sponsored by The Center for Leadership in Disability and the Center for Research on Atypical Development and Learning at Georgia State University.
For more information, read some of Dr. Newschaffers research articles available below from the library's collections.