Aged in Assisted Living Communities Get By with a Little Help from their Friends
Check out this recently-published article by GSU Gerontology Professors Candace Kemp and Mary Ball:
Kemp, C., Ball, M., Hollingsworth, C., & Perkins, M. (2012). Strangers and friends: residents' social careers in assisted living. The Journals Of Gerontology. Series B, Psychological Sciences And Social Sciences, 67(4), 491-502.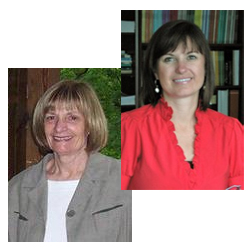 Using qualitative data from three assisted living communities, Kemp and Ball et al. examined coresident relationships, finding that "across facilities, relationships ranged from stranger to friend. Neighboring was a common way of relating and often involved social support, but was not universal," and concluding that "our explanatory framework reveals the dynamic and variable nature of coresident relationships and raises additional questions about social career variability, trajectories, and transitions. We discuss implications for practice including the need for useable spaces, thoughtful activity programming, and the promotion of neighboring through staff and family involvement." [from article abstract]
Read more work by Ball and Kemp in the following book available at the GSU Library:
Ball, M. M. (2010). Frontline workers in assisted living. Baltimore: Johns Hopkins University Press.