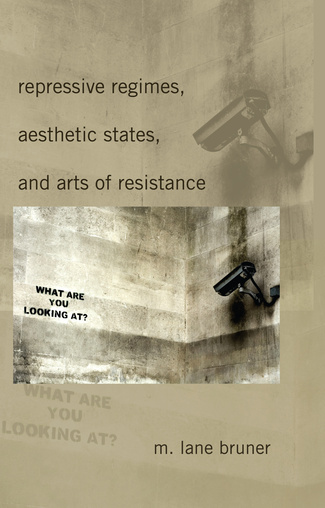 Congratulations to Dr. Michael Bruner, Professor of Communication at GSU, on the publication of his new book.
"Repressive Regimes, Aesthetic States, and Arts of Resistance investigates the tensions between politics and aesthetics by exploring the ways in which various 'arts' are mobilized in the service of political repression and human emancipation. Building upon theories of the arts/politics and aesthetics/states relation, the book utilizes illuminating historical case studies to reveal the roles public arts have played in the construction of different types of 'aesthetic' states: in ancient Rome during the transition from Republic to Empire, in modern Europe during the transition from feudalism to capitalism, and in the postmodern United States under the conditions of advanced capitalism. After comparing theories to practices of statecraft, the book goes on to explore contemporary arts of resistance against corrupt corporate practices and repressive political regimes. In light of these examples, it becomes evident there is an ongoing world-historical battle between those who 'aestheticize the political' to perpetuate repressive regimes and those who 'politicize the aesthetic' to make states less repressed and peoples more reasonable."
Check out Dr Bruner's other work here in the library.