Gerontology Professor uses Life-Course Perspective to study Assisted Living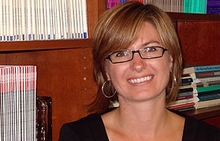 Take a look at GSU Gerontology and Sociology Professor Candace Kemp's recently-published research:
Kemp, C. L. (2012). Married couples in assisted living: Adult children's experiences providing support. Journal Of Family Issues, 33(5), 639-661.
From article abstract:
Little is known about children's experiences providing support in care settings when both parents are involved. This article presents an analysis of qualitative data from a study involving 20 married couples living together in assisted living (AL) and 10 adult children. It asks the following: (a) What are children's support experiences when parents relocate to and live together in AL? (b) To what extent does the AL context influence their experiences? Despite having a "heavy burden" from "double the work," children were relieved to have both parents in one place. Children expressed concern over privacy, "tight quarters," spousal caregiving, and keeping their parents together. Findings have implications for future research and policy and practice.
Also explore Professor Kemp's previous research in this area: