Dick Clark's Georgia Legacy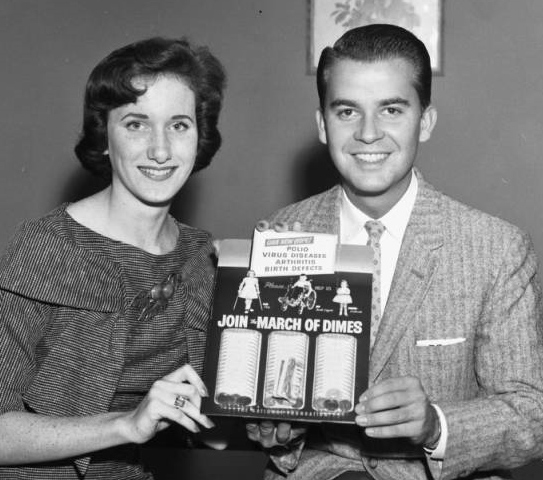 In October 1958, Dick Clark promoted the March of Dimes' newly redirected focus on eliminating birth defects.  At that time The March of Dimes was the fundraising arm of the National Foundation of Infantile Paralysis, which was established in Georgia initially as an expansion of President Franklin Roosevelt's Warm Springs Foundation.  By 1958 polio was largely under control in the U.S., allowing the Foundation to adopt its new mission.
Clark's "star" power for charity events was derived from his popularity as a television and radio personality.  He was in Atlanta at the same time to televise The Dick Clark Show featuring rhythm and blues musician Sam Cooke.  The KKK threatened to disrupt the show because of its integrated lineup and audience, and the National Guard was called in, although it was believed that many were themselves Klan members.   In American Bandstand: Dick Clark and the Making of a Rock 'n' roll Empire, John Jackson discusses the degree to which American Bandstand was integrated as well as its legacy of societal change.