Quality Supersedes Quantity: Supporting Faculty Promotion & Tenure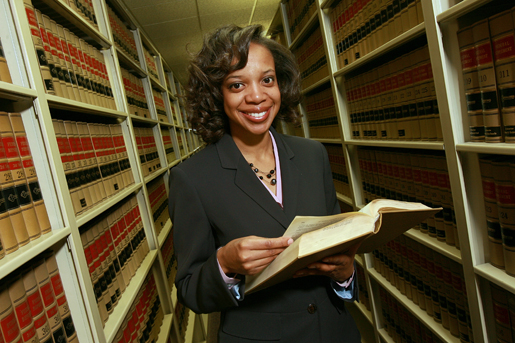 Greater competition within academic departments and disciplines has shifted how tenure is awarded. There is an increased need to provide comprehensive evidence of scholarly impact. Quality now supersedes quantity. Faculty need to show the "scholarly impact" of their work to justify their promotion.
In addition to supporting faculty research, the library offers support in collecting this evidence via databases & software tools, and a subject librarian for each academic department.
On Tuesday, March 13, librarian Brenna Helmstutler will present a workshop on "Library Support for Promotion and Tenure." It will be held from noon to 1:00 p.m. in Classroom One on the first floor of Library North. This workshop is co-sponsored by the Center for Instructional Innovation, where Helmstutler has previously presented on this topic with positive results. This is the perfect opportunity for faculty looking to show more comprehensive evidence of their scholarly impact on their tenure application
Using the tools available within the library's subscription databases, resources, and free software tools & applications can yield the following benefits for faculty:
More substantial evidence of scholarly impact than mere citation counts, which offers a stronger promotion & tenure narrative statement.
The tools are user-friendly; most are accessible 24/7 online. For example, Helmstutler has created a Promotion & Tenure Research Guide.
Subject librarians for each department are trained and available to assist in using the tools.
This emerging service addresses the library's overall mission to support GSU research and more specifically, one of its strategic initiatives: to use new, emerging, and established technologies to support the research, teaching, and learning of faculty and students.