Upcoming Talk: Decolonizing the Anti-Violence Movement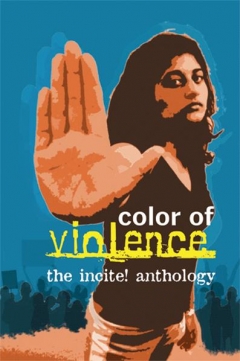 The Women's Studies Institute's 2012 Anne L. Harper Annual Lecture in Women's Studies will take place on Thursday, February 23, in the Brown Room, 18th Floor, Bennett A. Brown Commerce Building, 34 Broad Street.
The speaker will be Andrea Smith, of the Department of Media & Cultural Studies, University of California – Riverside; Smith will speak on "Decolonizing the Anti-Violence Movement: Incorporating Anti-Racist Strategies in the Movements against Domestic Violence and Sexual Assault." The lecture will begin at 5 p.m., following a reception at 4:30.
Andrea Smith is the co-founder of Incite! Women of Color against Violence, a national activist organization. Smith has written about the impact of sexual violence on Native Americans and about activism outside of the limits of registered nonprofits. She is also the co-editor of Color of Violence: The Incite! Anthology.
Incite! has also published The revolution will not be funded: beyond the non-profit industrial complex, also available in the GSU Library. The GSU Library also has Color of violence: violence against women of color: UC Santa Cruz, April 28-29, 2000, the published summary of the conference which inspired the creation of Incite!.
For further information about this event, please contact Andrew Reisinger of the Women's Studies Institute, at 404-413-7582 or areisinger1@gsu.edu.