Congratulations to Dr. Richard Rothenberg, new Regents' Professor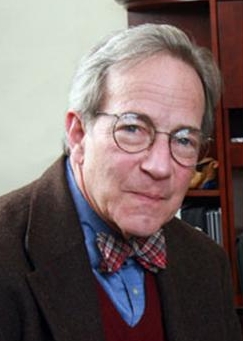 Professor Richard B. Rothenberg, M.D., M.P.H., has been appointed Regent's Professor, the first in the Institute of Public Health.  Dr. Rothenberg conducts research regarding transmission of infectious diseases, primarily HIV, STDs, and blood borne illnesses. Additionally, he is the current editor-in-chief of the Annals of Epidemiology.
Among his many publications, these titles are available freely online.
Factors associated with utilization of HAART amongst hard-to-reach HIV-infected individuals in Atlanta, Georgia.  Rebolledo P, Kourbatova E, Rothenberg R, Del Rio C. J AIDS HIV Res. 2011 Mar;3(3):63-70.
Empiricism and theorizing in epidemiology and social network analysis.  Rothenberg R, Costenbader E.  Interdiscip Perspect Infect Dis. 2011;2011:157194.
HIV transmission networks.  Rothenberg R. Curr Opin HIV AIDS. 2009 Jul;4(4):260-5
Transmission network analysis in tuberculosis contact investigations.  Cook VJ, Sun SJ, Tapia J, Muth SQ, Arguello DF, Lewis BL, Rothenberg RB, McElroy PD.  J Infect Dis. 2007 Nov 15;196(10):1517-27.
Mortality in a long-term open cohort of prostitute women.  Potterat JJ, Brewer DD, Muth SQ, Rothenberg RB, Woodhouse DE, Muth JB, Stites HK, Brody S.  Am J Epidemiol. 2004 Apr 15;159(8):778-85.