Art History Faculty Essay in New Kehinde Wiley Exhibition Catalog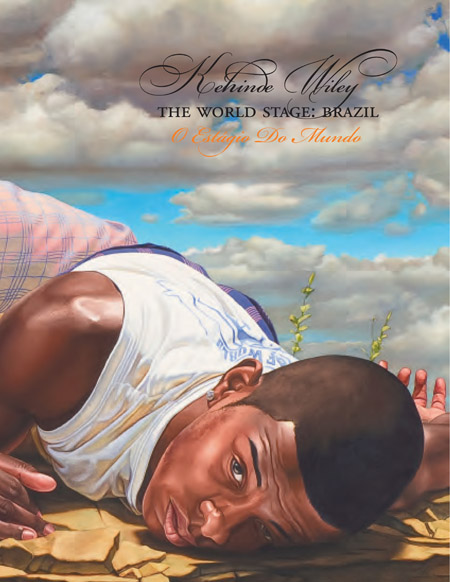 Dr. Kimberly Cleveland (African & South American art) has an essay in the exhibition catalog Kehinde Wiley: The World Stage: Brazil titled "Kehinde Wiley's Brazil: The Past Against the Future."
Wiley is a contemporary artist who paints portraits of ordinary men from the street, using poses found in portraits by artists of the Western art history canon. Dr. Cleveland writes:
"In his latest project, Wiley created a group of paintings inspired by his visit to Brazil. The artist combines contemporary and historical references to Rio de Janeiro by using local Afro-Brazilian men from the favelas (slums) in his interpretations of public sculptures found throughout the city."
Dr. Cleveland also has curated an exhibition, "Sleeping with the Leopard: African Art from Cameroon." Click here to see a review of this show.
The Library has this and several other books featuring Kehinde Wiley's work. Click here for a full list of titles.