Lashonda Slaughter-Wilson, a Ph.D. ABD (all but dissertation) Candidate in the Department of History at Georgia State University, was awarded with Georgia State University's Dissertation Library Travel Award.
The award grants doctoral students with financial assistance to support their research travel. With this award, Slaughter-Wilson travelled to Washington D.C. to visit the Folger Shakespeare Library, where she spent four days conducting research for her dissertation.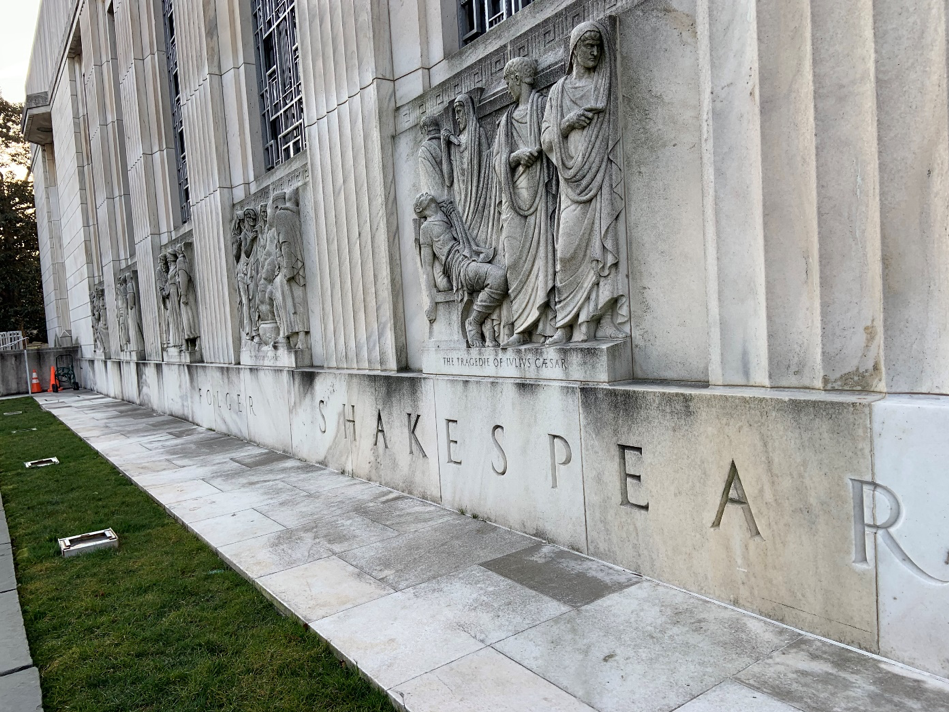 Slaughter-Wilson's dissertation focuses on the book Daemonologie, a guide on hunting witches written by King James VI in the 1500s. She was driven to this topic because of her interest in King James VI and how his beliefs on witchcraft influenced Scottish and English society. Slaughter-Wilson hopes the takeaway from her dissertation is that words carry weight, especially when the words come from an authoritative person, and can shift important aspects of a society, such as laws and religion.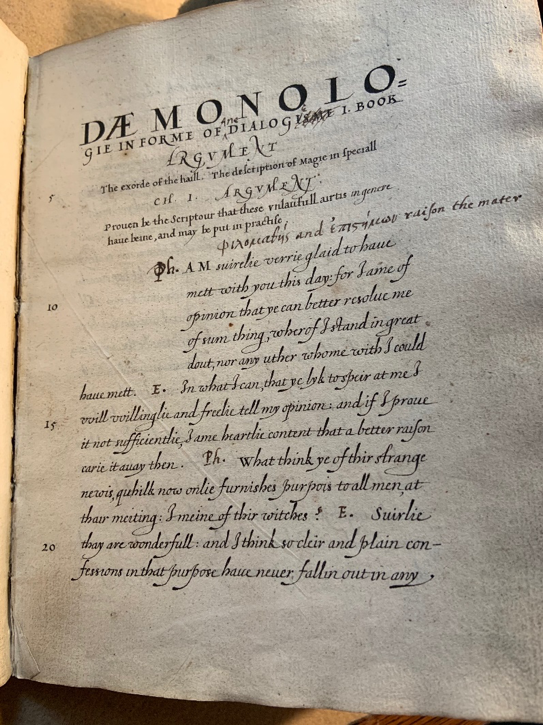 Slaughter-Wilson spent four days researching the text in the Folger Shakespeare Library's Reading Room,. Her favorite part of the trip was touching the Daemonologie manuscript and reading all of King James' marginalia, handwritten notes in the margin that appear throughout the text.
Her previous research trips included visiting archives in England and Scotland, where she found original printed copies of Daemonologie and other archival records related to witch hunts. It was there that she learned the Folger Shakespeare Library holds the scribal manuscript of Daemonologie. When Slaughter-Wilson returned home from Europe, she received an email about the dissertation library travel award from her department. She applied for the award in hopes of visiting Washington D.C. to access Daemonologie.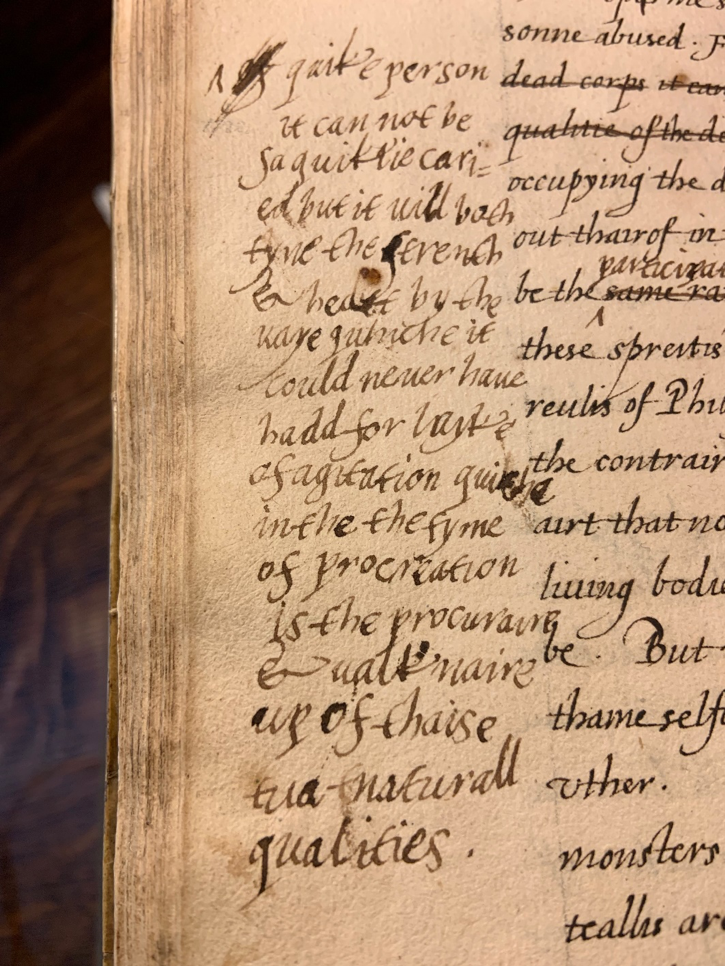 Slaughter-Wilson's advice for students who are thinking of applying for the dissertation library travel award is to just do it. When she applied for this award, she did not think she would get it. Not only did Slaughter-Wilson receive the award, but she was also able to pay for nearly the entire trip with the award money. She also recommends that students be clear about their research and show their passion for the topic.
To apply for the Dissertation Library Travel Award, visit https://graduate.gsu.edu/dissertation-library-travel-awards/. Award students will receive $500 for domestic travel and $1,000 for international travel.
The Dissertation Travel Award is only possible through the support of library donors. To support scholars like Lashonda, give to the Library Research Award Fund (020061).
Article written in collaboration with Tess Havash