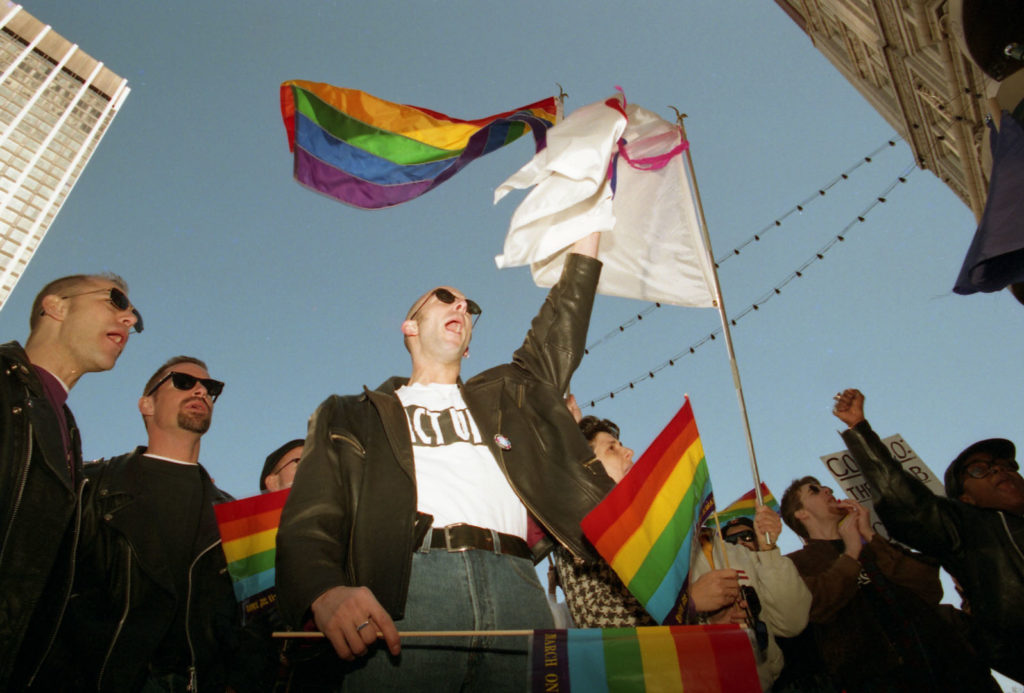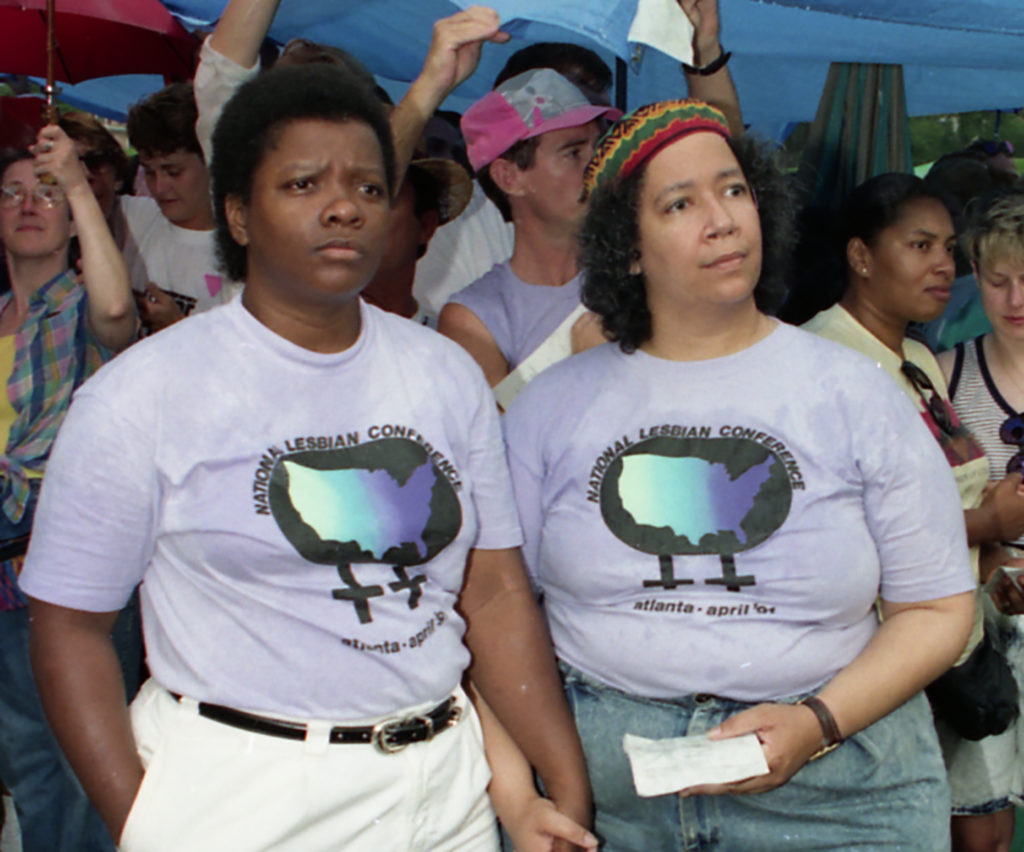 Atlanta native Pat Hussain helped to establish the city's first GLAAD chapter, and while working for the Gay and Lesbian Task Force, she helped to organize the first March on Washington. She served as the first co-director of Southerners on New Ground (SONG), and, responding to local anti-gay legislation, she co-founded Olympics Out of Cobb County. Along with Cobb Citizens Coalition, OOCC successfully protested to have the 1996 women's Olympic volleyball competition moved out of Cobb.
Pat, alongside Julie Rhoad and Andrew Wood will make up the opening reception panel happening on Tuesday, October 8, at 4:00pm in the library's Special Collections And Archives.
The exhibit highlights the history of Atlanta's LGBT+ communities through the records, photographs, artifacts and oral histories preserved in the University's Gender and Sexuality Collections.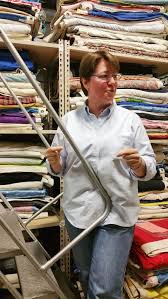 Prior to joining The NAMES Project Foundation, Julie Rhoad enjoyed a successful career as a creative director, producer, and owner of Candler Creative, Inc., a firm providing innovations in communications strategy, and special event planning. She was also instrumental in bringing the Lesbian and Gay Welcome Center to Atlanta during the 1996 Olympic Games. Julie joined the NAMES project in 2002, and has served as its President and CEO since that time.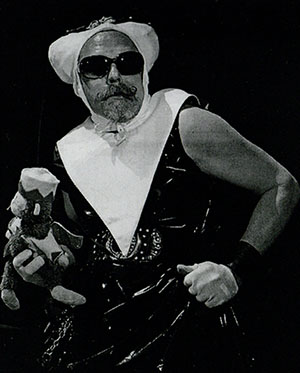 As an original member of The Sisters of Perpetual Indulgence in San Francisco, Andrew Wood learned the value of guerilla street theater and art. After returning to Atlanta he helped to found the local chapter of Act/Up, using his skills as a graphic designer and agitator to forward the cause. Today he volunteers for local animal rescues and travels around the state photographing our vanishing rural heritage. Most recently, he appeared in a commercial for Grady's Ponce Center, one of our country's leading facilities for treating HIV+ individuals.
This Event is free and open to the public.
Tuesday, October 8, 2019, 4:00-7:00 pm
Special Collections And Archives
University Library South, 8th Floor
100 Decatur St. SE
Atlanta, GA 30303
Parking is located in G-Deck on the GSU Atlanta Campus
Directions: https://library.gsu.edu/about/visit-the-library/