A new collection related to Atlanta broadcaster, Don Kennedy, is now available in the Special Collections and Archives. The Don Kennedy papers document Kennedy's wide-ranging radio and television career across more than 60 years. The collection provides a glimpse into the business of broadcasting. Kennedy was a founder and General Manager of radio stations WKLS-FM and the Florida and Georgia Networks. Later he, along with his company, restored Channel 36 WATL-TV to air and turned it into a successful station. The collection also contains materials related to Kennedy's on-air work. For those who grew up in the Atlanta area in the 1950s and 60s, Kennedy was well known as the children's show character "Officer Don."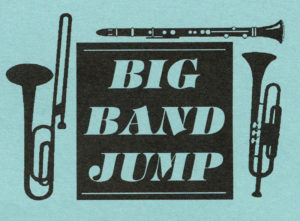 Don Kennedy's passion for Swing Era music translated into 25 years of producing and hosting the nationally syndicated radio program Big Band Jump. In addition to scripts and cue sheets, the collection contains broadcast master recordings of more than 600 episodes. These are accompanied by recorded, unedited interviews with popular and big band musicians such as Tommy Dorsey, Jo Stafford, Henry Mancini, and Sy Oliver.
More from the Don Kennedy papers can be found in the Digital Collections, including complete issues of the Big Band Jump Newsletter, photographs, and an oral history interview with Don Kennedy.
Questions about this collection should be directed to Kevin Fleming, archivist, Popular Music and Culture Collection, at 404-413-2880 or archives@gsu.edu.