Using Copyrighted Materials in Instruction Workshop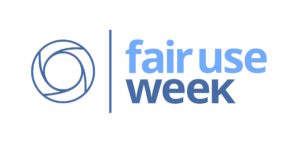 Instructors often make use of copyrighted materials when teaching. Slides used in a classroom may contain copyrighted text, charts, or images. Reading assignments uploaded to reserves or iCollege may be copyrighted, as are films or music used in instruction.
Are you uncertain what can use in class? Online?
Join us on Thursday 2/23 from 10:00-11:00 for a  workshop that will cover the basics of what is copyrighted, what exclusive rights those copyrights give to the rights holder, and how fair use, teaching exceptions, and permissions can be used to make use of the material best suited to your learning outcomes. Register here.
Departmental workshops and individual consultations are also available. Email Laura Burtle to schedule.