Workshop: Using Creative Commons Licenses
Want to create, share, remix, or build on the works of others? Come to this workshop!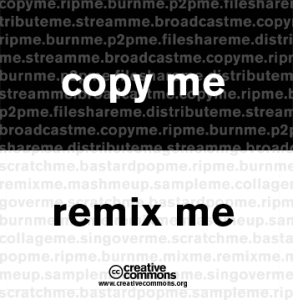 Date:
Thursday, October 27, 2016

2:00pm-3:00pm in Classroom 1

(Library North 1st floor near the coffee shop)
In this workshop, led by Denise Dimsdale our Education Librarian, we will talk about how creative commons licenses are designed to provide options for sharing your original content and other openly licensed content that you may want to remix. Although creative commons licenses are meant to be simple to use, remixing content with various licenses can be a bit tricky. We'll use an online tool to help us determine which licenses are compatible. We'll also discuss whether the format of your content will influence your license choice. Lastly, we'll briefly discuss some court cases involving creative commons licenses that just might surprise you.