Web of Science Workshops: April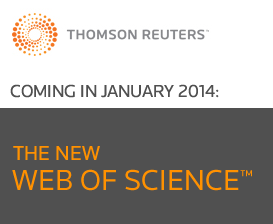 Web of Science is a great research tool for information in the sciences, social sciences, arts, and humanities. It offers a unified platform that integrates all data and search terms together so that you can conduct one search to find all relevant items. Other benefits of this database are citation analysis and cover-to-cover indexing.
The Library will be hosting three workshops to assist you in learning how to use
this resource.
Workshops will be held:
Tuesday, 1 April, 9am-10am
Wednesday, 2 April, noon -1pm
Thursday, 3 April, 3pm -4pm
All workshops will be held in Library Classroom 2, located on the second floor of Library North.