GSU Women's Collections Sheroes of the Year Event, 2013
Celebrate

[

AT

]

lanta's

[A]

wesome

[T]

wosome!

Presented annually, the Shero of the Year Award recognizes an individual or individuals whose support has made a significant impact on the Georgia State University Library's Women's Collections. The 2013 Shero of the Year Celebration will be at the former Atlanta Life Building at 100 Auburn Avenue on Wednesday, November 20, from 5:30 p.m.-7:00 p.m.
Our dear friends Elaine Alexander and Judith Taylor are being honored as the 2013 Sheroes of the Year by the GSU Library's Women's Collections. Not only have Elaine and Judith given a combined total of over 100 years of service to women and children's issues, they are also two of the most generous and steadfast donors to GSU's Women's Collections, and have participated in our Activist Women Oral History Project.
Honoring Elaine and Judith will help support the GSU Library Women's Collections, which are dedicated to collecting, preserving, and making available the documentary heritage of women in Georgia and the South.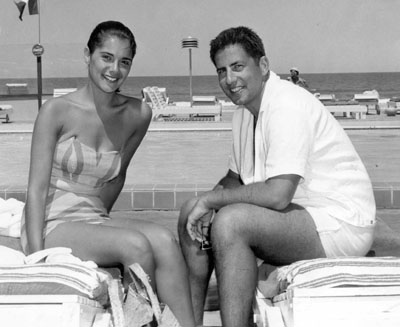 Elaine [A]lexander
Born in 1934 in Cambridge, MA, Elaine Alexander graduated from Lesley College with a BA in Education. She married Miles Alexander in 1955, and they have lived in Atlanta for close to 60 years. Throughout that time, Elaine has provided a great example of leadership through public service.
With a strong interest in politics, Elaine has served as vice chair of the Georgia Democratic Party, and has supported a number of political campaigns, including those of Maynard Jackson, John Lewis, Elliott Levitas, Michael Dukakis, Shirley Franklin and Kasim Reed.
Elaine has served on numerous civic and Jewish boards and commissions. As well as serving as Executive Director of Leadership Atlanta from 1978-1992, she is a life board member of the American Jewish Committee and Southeast Region's Anti-Defamation League, and she was a founding member of the Black/Jewish Coalition. She has also actively supported organizations that help women. She was a member of the Executive Committee of the Georgia Commission on the Status of Women from 1976-1979, and served on the board of the Atlanta Women's Foundation from 1997-2004. She was also the founding president of Vote Choice / A Georgia PAC, and has long been an avid and vocal supporter of Planned Parenthood.
Among her many accomplishments, in 1985, Elaine was a recipient of the YWCA Women of Achievement Award, and in 2005, she received Planned Parenthood of Georgia's Living Legend Award. The Anti-Defamation League has also honored her with their Community Service Award (1997), and in 2010, she received the American Jewish Committee Humanitarian Award. Elaine and Miles have four children and 11 grandchildren.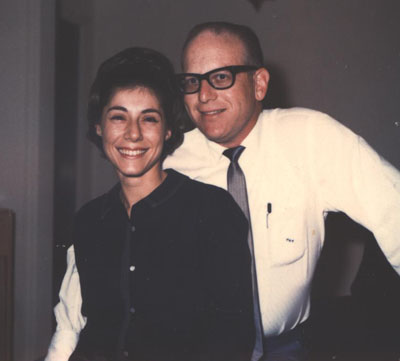 Judith [T]aylor
Born in Brooklyn, NY in 1936, Judith Taylor graduated at age 19 from Brandeis University. Upon her marriage to Mark Taylor and subsequent move to Atlanta, Judith immersed herself in activities that supported the city's civic, women's, children's and Jewish causes.
As State Public Affairs Chair for the National Council of Jewish Women, she lobbied in the state legislature on issues relating to women, children, and the elderly, including the ERA, changing rape laws, and juvenile justice. She campaigned for the first female Atlanta City Council members and helped to found Vote Choice, a Georgia PAC. She was also a founding mother of the Atlanta Women's Foundation. the first woman to serve as Vice President of the Planning and Allocation Division of the United Way of Metropolitan Atlanta, and the second woman Vice President of its Community and Government Relations Division. Judith is an alumni, as well as alumni chair, trustee and treasurer of Leadership Atlanta, and a lifetime member of the Board of the Southeast Region of the Anti-defamation League.
Judith has been recognized for her many accomplishments: in 1984, she was a member of the first YWCA Academy of Women Achievers. Then, in 2008, she and Mark were the recipients of the Jerry and Dulcy Rosenberg SHORASHIM Award, and in 2010, they were both recipients of Planned Parenthood of Georgia's Living Legends Award. Judith and Mark have four children and eight grandchildren.
 Shero of the Year Celebration
Wednesday, November 20, 5:30-7:00 p.m., at the former Atlanta Life Building – the brightest jewel in GSU's crown, home to the new Welcome Center and our President's office.
100 Auburn Avenue
Atlanta, GA 30303
404-413-2063
Directions
(100 Auburn Avenue has secure, onsite parking and is wheelchair accessible.)
Please RSVP by 11/11/2013
404-413-2703 / plucas@gsu.edu
Suggested attendee contribution: $100.00
(Click here to contribute) or contact Margaret Park Mathews mpmathews@gsu.edu or 404-413-3487.
EVENT HOST COMMITTEE
If you join our host committee, we invite you to bring a younger-generation feminist as our guest. Sign up by Monday, November 4, and your name will appear on our event program.


[A]stoundingly Chari[T]able ($5,000.00)
Lucy and Stephen Draper
Carrie Nelle Moye
[A]bundan[T]ly Kind ($1,000.00)
Kathy and Lawrence Ashe
Atlantic Trust
Anne and Mike Easterly
Diane L. Fowlkes
Beth Schapiro
Judith Taylor
Laura Voisinet
[A]wesomely Big-Hear[T]ed ($500.00)
Deanna and David Alexander
Diane and Kent Alexander
Miles Alexander
Paige Alexander and Steve Grand
Pamela and Michael Alexander
Spring and Tom Asher
Donna N. and Michael J. Coles
James and Ann Curry
Margaret M. Curtis
Gail H. Evans
Shirley Franklin
Sarah B. Gable
Marjorie Fine Knowles
Planned Parenthood Southeast
Lisa Cannon Taylor and Chuck Taylor
Mark Taylor
Michèle and Kenneth Taylor
Elaine and David Taylor-Klaus
[A]mazingly [T]houghtful ($250.00)
Eleanor C. Babcock
Alice Ball
Theodora K. Beck
Linda Bell
Carol M. Binns
Lois Blonder
Cynthia A. Brazell
Edith Cofrin
Richard W. and Dianne Cohen
Ann Cramer
Carolyn N. Curry
Cydnee Dubrof
Julie Edelson
Ilene Engel
Chrisy Erickson
Lucy Erickson
Feminist Women's Health Center
Lois Frank
Morton M. and Ellen C. Gruber
Nancy Hall
Cheryl Hargrett
Catherine C. Henson
Steven J. Kaminshine
Carole Ashkinaze Kay
Linda Hallenborg Kurtz
Rebecca Leary-Safon
Reva S. Levin
Mary Long
Sallie and Allen McDaniel
Michelle Nunn
Nan Grogan Orrock
Joyce D. Parker
Penn Payne
Alicia Philipp
Roger Rochat
Maria Saporta
Joyce Schwob
Kay Scott
Lynne and Eric Segall
Polly B. Simpson
Elizabeth Morgan Speigel
Ann Stallard
Susan Wells
Nikema Williams and Leslie Small
A special thanks to Ansley Wine Merchants for sponsoring this event.