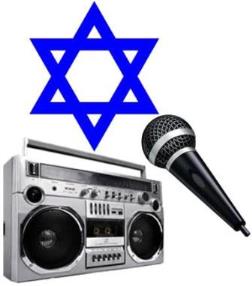 The Middle East Institute and the Georgia State University Hillel (Campus Center for Jewish Life) are co-sponsoring a presentation by guest speaker Dotan Harpak, entitled:
Beats or Politics: A Look into Israeli Hip-hop and Pop Music
Mr. Harpak is an Israeli educator who has led educational projects in the United States and Israel focusing on Israeli culture and politics. During the presentation Mr. Harpak will discuss the current Israeli music scene and its unique connection to culture and politics.
The presentation will be held on Tuesday, October 24, from 4:00-5:15 pm in room 429 of Langdale Hall (formerly the General Classroom Building).
To learn more about Israeli culture, politics, and music, check out the following books available in the University Library:
Brinner, Benjamin Elon. Playing Across a Divide: Israeli-Palestinian Musical Encounters.
Oxford: Oxford University Press, 2009.
Horowitz, Amy. Mediterranean Israeli Music and the Politics of the Aesthetic. Detroit: Wayne State University Press, 2010.
Rebhun, Uzi, and Chaim I. Waxman. Jews in Israel: Contemporary Social and Cultural Patterns. Hanover: University Press of New England, 2004.
Shiloah, Amnon.  The Performance of Jewish and Arab music in Israel Today. Amsterdam: Harwood Academic Publishers, 1997.
Torstrick, Rebecca L. Culture and Customs of Israel. Westport: Greenwood Press, 2004.
Urian, Dan, and Efraim Karsh. In Search of Identity: Jewish Aspects in Israeli Culture. London: Frank Cass, 1999.